Water, water, every where - so why all the fuss?
Confused? Join the club. Water is every where - or so we thought. Faucets, fridges, and flowing rivers all appear full of the stuff. But somehow the crisis still looms and our relationship with food might be to blame.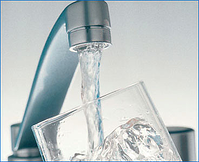 Did you know?
You eat 5000 litres of water a day. (Yes, EAT.)
Learn more @ the World Water Day website
Rather than rehash what has been well written on the UN World Water Day site, today's post offers a lighter look at why we should celebrate water (as long as it's still around.)
Happy World Water Day!
___________________________
(Title) The World is Thirsty Because We are Hungry
_________________________
(Shinichi Maruyama on Vimeo.)
______________________
Web Series can be found at blip.tv
_______________________
Web Series can be found at blip.tv