Longevity enters overtime
Human bodies are designed with a limited shelf life. Depressing as this sounds, recent news tells us the tide may be changing sending longevity into overtime. With so many extra innings, the situation leaves us to wonder: what do we do with all those extra years?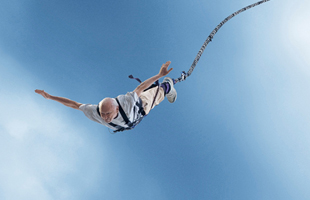 [Growing Older] It's a Growing Trend
Over the past century life expectancy has increased dramatically and the world will soon have more older people than children. Such a shift is also changing the way in which we view the role, responsibilities and ways in which we treat older adults - a topic worthy of our immediate attention.
For insight, check out the WHO photo gallery [Link: WHO] celebrating World Health Day 2012. These images, representing globally diverse groups from around the world, directly challenges stereotypes frequently faced by older adults.
YOU SHOULD KNOW
Number of people aged 80+ will quadruple to 395 million by 2050.

In five years, the number of adults 65+ will outnumber children under 5.

By 2050, these older adults will outnumber all children under the age of 14.
[PRESCRIPTION]

DON'T FORGET HELMUT...