You're fast.

Speed Read is faster.
NEWS-FLASH
IS "SLOW" NOT YOUR STYLE? CYBEX SPEED READS ARE YOUR SHORT-CUT TO THE FITNESS, HEALTH AND WELLNESS NEWS STORIES YOU NEED TO KNOW, NOW.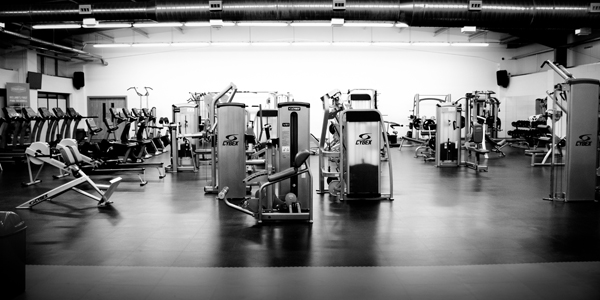 [CLICK TITLES FOR FULL LINKS]

The leaner you are, within reason, the faster you go, right? For runners, becoming lean can be a mean challenge when poor dietary habits become an achilles heel. A good diet requires the same trait that makes you get up at 5 a.m. for a five-miler: discipline. Thankfully, when it comes to food fitness, finding the fortitude becomes simple with these smart strategies from Runner's World dietitians and coaches. (runnersworld.com) 4/2012

When it comes to going green, some may be taking a love for mother earth just a bit too far. According to the Academy of Nutritional Dietetics, 1/6 of environmentally friendly earthlings rarely wash their Grocery totes causing bacteria to fester in between uses. While it should go with out saying, try to avoid turning green as you go green this year, ok? Happy Earth Day (April 22nd)! (sciencedaily.com) 4/14/2012

Brawny athletes are rarely brainy, or so the stereotype goes. But a new study reports that soccer players actually have superior executive functions, the brain processes responsible for planning and abstract thinking (chiefly problem solving, creativity and rule making). And the more elite the player, the higher their level of "game intelligence". [NOTE] For an example of a brainy ballplayer, just check out the super smart posts by our very own SCOTT MOODY, a total soccer pro. (nytimes.com) 4/10/2012

Robert "Bob" Kennedy, the man behind the Canadian-based publisher of popular health books and fitness magazines including "Oxygen," ''MuscleMag" and "American Curves," has died. He was 73. Click through the link to read more about Kennedy and his fitness legacy. (abcnews.go.com) 4/13
Know someone who also has a need for speed?
You can share this post using the social media buttons at the top of the page.
For suggestions about fitness news stories:
To suggest a story to be considered for future speed read posts, please place the link in the comment section below.
Stay Healthy & Go Strong!