Do Roadtrips Always
Trip-Up Your Diet?
Try These Sites For Healthy Eating Strategies!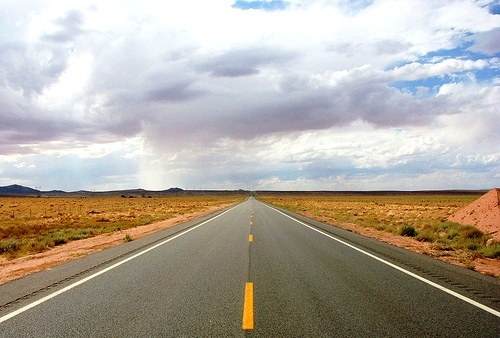 Eat Better America
The www.eatbetteramerica.com "Healthy Restaurant Roadtrip" reveals that it's easier than you might think to maintain a healthy eating lifestyle while out to dinner or out on the road.
As part of the road trip video series, EatBetterAmerica's Road Trip offers new healthy-eating restaurant and road-trip survival guides, a list of the top 10 road trip snacks, best bets for the drive-thru meal, and tips for eating healthy at gas stations and convenience stores.
Intended to inspire a fun and healthier eating lifestyle, Eatbetteramerica.com is a recipe-based health education website worthy of your time. As with all sites you visit, just make note that the site was created by General Mills, Inc.
Although I am usually skeptical of large, food corporation websites, this website really does provide sound nutrition and healthy living advice, and its contributors hail from the Bell Institute of Health and Nutrition and Rodale Publishing (Prevention, Men's Health, and Runner's World periodicals).
Hungry Girl
Another great website for healthy eating strategies in all situations, including road trips, airports, at convenience stores, and at parties is www.hungrygirl.com. Some of her sane snacking survival strategies include packing an emergency stash of healthy snacks while travelling with foods such as nuts, fresh or dried fruit, protein bars, meat jerky, string, cheese, and bottled water. You might need these in case you get lost, your car breaks down, or you are stuck in an airport for a flight delay.
Also, if you want to save money and pack your own snacks, then save your diet too, by portioning out the foods sensibly beforehand. For instance, weigh out cereal, chips, nuts, or crackers into 1-oz. portions and put into sandwich bags. Same goes for blocks of cheese or a jar of peanut butter. Measure out individual servings beforehand to make it easier to eat sanely since travelling can fray one's nerves and encourage emotional eating.
Everyday Health
Finally, check out www.everydayhealth.com for not just healthy eating ideas, but also health measurement tools, a health symptom checker, a calorie counter, and an online community for healthy eating support.
Bon voyage!
Holly Aglialoro
Guest Blogger and Fitness Enthusiast


Photo Credit: [Creative Commons photo by Tobias Pro User]