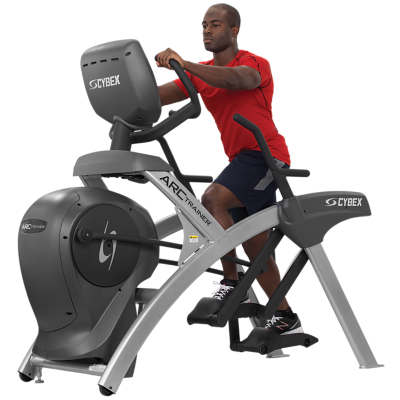 They're here! The five unique training programs you've come to love for the Arc Trainer featuring a range of performance goals - from general fitness to strength and circuit training - designed by Scott Moody!
Top 5 Arc Trainer Workout Programs
To quick-start, begin by reviewing the intro videos and articles below.
When you're ready, go ahead and get started by following the trainer tips and links provided for each of the five Arc Trainer programs.
---
Arc Trainer Exercise Series
Getting Started
Those looking to elevate fitness, increase strength and endurance, or even train for a sport may use these five programs as a foundational blueprint while using the Cybex Arc Trainer.
Before you begin, take a moment and check out the Arc Trainer introduction series offered by Scott Moody which appeared in his original post. It offers a comprehensive description of the program and the context you will need before you begin.
New to the Arc Trainer?

Video: Getting Started
Using this Series
As you move progressively along each program in the Arc Trainer Exercise Series you will begin to understand the flexibility and programming diversity that has been built into the Arc Trainer.
Each program supplies the variety needed to keep your body properly challenged while always maintaining protocols of safe and gradual training progression. In this series, users will employ goal specific training practices. It is important to remember to measure expectations when measuring results.
Once completed, we recommend that you return and repeat earlier programs with greater intensity. To access each program, simply click the title of each program.
Five Arc Trainer Programs
The science behind the Arc Trainer
We have compiled the fitness industry's first comparison of cross trainers, looking beyond the marketing hype to focus on the science to look at what truly makes one non-impact cardio machine stand out from the pack. Get your copy of the Ultimate Fitness Test today.