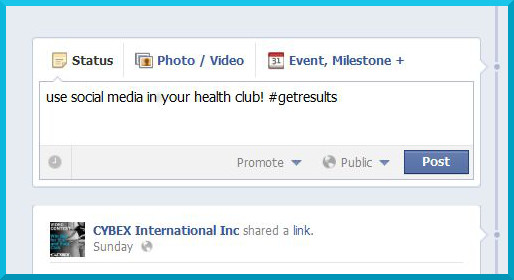 One of the more challenging obstacles facing health club owners when it comes to social media is the cost of time (and maybe a learning curve). With so little of a health club owner's time available to devote to what's demanding to be done, adding one more thing to the plate like social media can feel overwhelming.
Start to think in terms of "doing more with less effort," not simply doing more. If we can get health club owners to view social media in this sense, it will help it better implementation as well as bottom line results. Here are some thoughts:
Follow up with health club prospects and guests
For example, say you attend a networking event and meet someone that has asked you to follow-up with information about your health club. Normally, you would send an email or call them and leave a voicemail message. Instead, what if you searched and found them on LinkedIn, asked to be connected and then shared information about your club that contained tips about the very thing you chatted about at the networking event. Do you think that next meeting might get started a little quicker towards your objectives?
Stay in touch with health club members
Once someone joins your club and becomes a member, it can be easy to forget about them, assuming they will call next time they need something or, worse yet, assuming they understand enough about the club to continue attending. Staying out in front of your health club members and continuing to educate and up-sell them is a key ingredient to building your clubs marketing momentum and few health clubs do it well.
A blog for your health club is an ideal place to provide a steady flow of useful information and success stories to your members. Encouraging your members to subscribe and comment can lead to further member engagement. Recording videos from members and uploading them to YouTube to embed on your site can create great marketing content and remind your members why they are members of your health club. Facebook Fan pages can be used as a way to implement a member community and offer education and networking opportunities.
Stay up to date with the health club industry
Keeping up with what's happening in the health club industry is a task that is essential these days. With easy access to industry information, many health club owners, managers and staff can learn much more about the equipment, products and services. You better keep up or you risk becoming irrelevant. Of course I could extend this to keeping up with what your customers, competitors and key industry journalists are doing as well.
Subscribe to blogs written by health club industry leaders, competitors and journalists and view new content with Google Reader - which allows you to scan the day's content in one place. Setting up Google Alerts and custom Twitter Searches allows you to receive daily email reports on the important mentions on the health club industry.
Network with potential corporate partners
Building a strong network of strategic marketing partners is probably the best defense against any kind of economic downturn. One of the surest ways to attract potential partners is to build relationships through networking. Of course you know that, but you might not be viewing this kind of networking as a social media function.
If you identify a potential strategic partner, find out if they have a blog and start reading and commenting. Few things will get you noticed faster than smart, genuine blog comments. Once you establish this relationship it might make sense to offer a guest blog post.
If you know how to set up a blog already, offer to create a blog of network partners so each of you can write about your area of expertise and create some great local SEO for the group.
So, you don't have to bite into the entire social media pie all at once for your health club. Find a tool, a technique, a tactic that makes your life easier today and provides more value for club partners, prospects and members and you'll be on the path to getting some real results on your social media investment.
What social media ideas have you found for your health club that allow you to do more of something you're already doing? No need to reinvent anything.
Now, go be Social!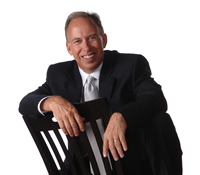 Jim Thomas is the well-known founder and president of Fitness Management USA, Inc., a management consulting and turnaround firm specializing in the fitness and health club industry.
With over 25 years of experience owning, operating and managing clubs of all sizes, Mr. Thomas lectures, delivers seminars, webinars and workshops across the country on the practical skills required to successfully build teamwork and market fitness programs and products.
www.fmconsulting.net - When The Going Gets TOUGH The Smart Get Help (TM)
http://www.linkedin.com/in/jimthomasconsulting
http://www.gymconsultant.com/gymconsultant
http://www.twitter.com/gymconsultant