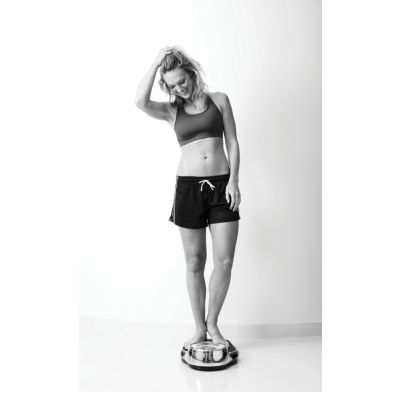 For the last 6 years, the editors of ACSM's Health & Fitness Journal have developed and widely disseminated electronic surveys to thousands of professionals throughout the world to determine the top trends in the health and fitness industry. The results of this survey can help to guide programming efforts for 2012 and, perhaps, into the next decade.

How is it done?
37 potential items were constructed using a Likert type scale ranging from a low score of 1 (least likely to be a trend) to a high score of 10 (most likely to be a trend). The survey is then sent electronically to a defined list of health and fitness professionals.
Using Survey Monkey, the online survey was sent to 18,474 health fitness professionals.
2,620 responses were received, which represents an excellent return rate of 14%.
Responses were received from almost every continent.
Demographics of the survey respondents included 66.1% female and 33.9% male respondents with a wide variability in ages.
Why is it important?
The survey has been designed to reconfirm, confirm, or even introduce new trends (not fads) that have been sustained by having a proven impact on the industry according to the international respondents.
The benefit to commercial health clubs (those that are for-profit) is the establishment (or perhaps justification) of new markets resulting in a potential for increased and sustainable revenue.
Community-based programs should use the results to continue to justify an investment in their unique market by providing protracted programs serving families and youth.
Corporate wellness programs and medical fitness centers may find these results useful through an increased service to their members and patients.
Trend vs. Fad
So, before we start considering trends for 2012, let's recall that a trend, in order to be considered a trend, must have some form of staying power:
A trend: a general development or change in a situation or in the way that people are behaving.
A fad: a fashion that is taken up with great enthusiasm for a brief period.
Consider then, the trends that have remained versus the trends that have dropped off. Educated and experienced fitness professionals, children and obesity, Fitness programs for older adults, core training, personal training and strength training have been in the top ten for the duration of the survey.


Whereas the stability ball and Pilates seem to have faded in popularity and were more likely a fad instead of a trend.
Next Steps
Generally speaking, as an industry we have focused our business models on fads, not trends. The first clear step is being adequately prepared with a strong and lasting business model that identifies current and future markets and plans accordingly. Introduce new fads as they come in and out of popularity, but remember that fads change, don't base your business model on a fad.


Angela Corcoran
Director of Education, Cybex Research Institute