Cybex resources for Healthy Aging Month

September is Healthy Aging Month, an opportunity to raise awareness about the important role exercise should play in maintaining a healthy lifestyle as we get older. As we age, our bodies naturally start to deteriorate. Resting heart rates increase, the heart and blood vessels stiffen (and blood pressure rises), calcium content in bones decreases, muscle mass and strength decline, and body fat, blood sugar and cholesterol increase. The good news is that regular physical activity can help fight these tangible signs of aging.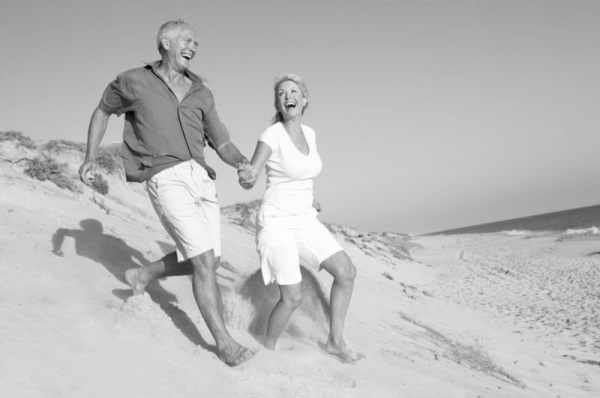 Adults should get 150 to 300 minutes of moderate-intensity physical activity every week.
A recent study by Harvard Medical School found that regular activity among 50-year-old men helped reverse some of the natural deterioration that comes from aging. Exercise decreases the risk of heart disease, stroke and cancer, and helps regulate insulin levels to help manage diabetes.
The Department of Health and Human Services (HHS) recommends that adults, even those 65 and older, get between 150 and 300 minutes of moderate-intensity physical activity every week. HHS also recommends that older adults incorporate two or more days per week of muscle-strengthening activity.
Older adults with chronic conditions should use extra caution when exercising. But even among people with functional limitations, regular physical activity can be safe and will help improve functional ability. Fortunately, modern pieces of equipment, such as the Cybex Arc Trainer or Bravo functional training systems, are engineered to minimize the force placed on joints while maximizing results. A study conducted by the University of Miami's Department of Exercise and Sport Science concluded that "these data strongly support the use of the Arc Trainer as a device for training middle-aged and older individuals for the purpose of maintaining independence and reducing falls."
The Cybex Research Institute, the research arm of Cybex, has highlighted some key research-backed strategies for trainers working with elderly clients that show clear improvements in muscle power, endurance and balance. CRI has also teamed with EHE International, a leader in preventive medicine and lifestyle management, to release a healthy aging guide outlining nutrition, physical activity and preventive care tips to promote healthy aging.
If you're committed to aging well, or are helping others live health lifestyles as they get older, connect with us on twitter (@Cybex) to let us know how you're getting it done.