Happy National Women's Health & Fitness Day
If there's one thing the U.S. is good at, it's raising awareness. There is an awareness day, week or month for just about any health condition or demographic you can think of. These are all great events designed to make us think about our health in relevant contexts, and we at Cybex even promote a lot of them, but too few directly challenge their audiences to take control. That's part of what makes National Women's Health & Fitness Day different.
Women's health is an important issue, and the role of fitness and exercise in maintaining health and preventing disease is key. That's why events like the National Women's Health & Fitness Day and Cybex's annual Pink Ribbon Run in October are important. (Stay tuned to the blog for more info on the Pink Ribbon Run soon!)
In addition to the numerous benefits of exercise for both sexes, more and more studies are illustrating how exercise is particularly important for women. Research in uncovering the links between exercise and breast cancer; getting and staying fit can lower the risk of getting breast cancer, and increase the chances of beating it.

Myths in Women's Fitness
Unfortunately, there are a lot of myths floating around about women's fitness. Two main myths are important to dispel, because they may be keeping women from starting an important fitness regimen. First is the myth that women shouldn't run because they're more prone to injury. That's simply not true. The real risk for injury comes when a woman exceeds her personal level of readiness. (The same risk applies to men.) As long as she is running on par with her readiness, there is no reason a woman should be discouraged from running.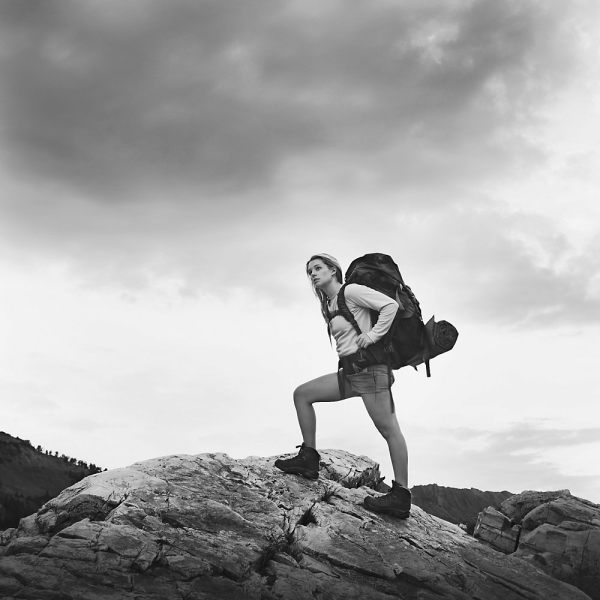 The second myth is in two parts that actually contradict one another. Myth 2a is that women shouldn't strength-train because they can't increase strength. Myth 2b is that women shouldn't strength-train because they'll get too big. Again, neither is true. In fact, the science shows that women can increase strength at any age through an appropriate strength training program, and that the right training program can help them reduce body fat levels without making them bigger.
Organized by the Health Information Resource Center (HIRC), the 11th Annual National Women's Health & Fitness Day is promoting fitness by encouraging women to actually get out and get active in events in their communities tomorrow, Sept. 26. The group estimates 100,000 women will participate in fitness walks, exercise demonstrations, health fairs and health information workshops around the country. Way to go!

Get Involved
Check with your local gym, community center, hospital, parks department or other community organization to find out if there's a Women's Health & Fitness Day event in your area. If not, try creating your own. All you need is you, and the motivation to get fit! Let us know what you're doing to celebrate women's health and fitness by connecting on Twitter (@Cybex).