Too Fat to Fight?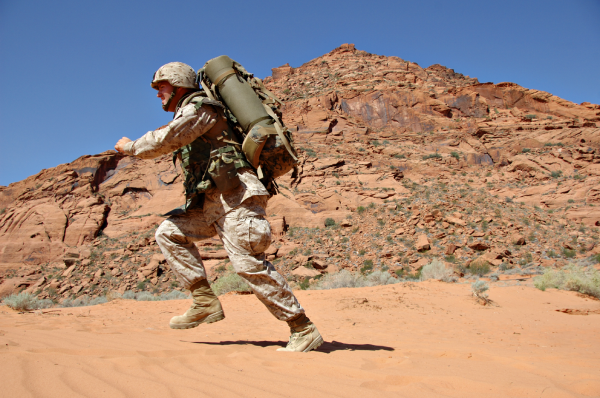 Childhood obesity is a major health issue in the United States. Currently approximately 17% of US children and adolescents are obese, a rate that has nearly tripled since 1980. And the future data is no less staggering, with one report projecting a 50% obesity rate by 2030. This national problem often voiced concernedly on the tongues of principals, parents, and politicians has recruited the attention of the military.
A report released yesterday by Mission:Readiness, an advocacy group of more than 300 retired generals and admirals, raises alarm about childhood obesity and the impact it is making on finding qualified recruits for the military. Beyond an issue of national health, the group considers childhood obesity an issue of national security. Says the group, three quarters of young people aged 17-24 cannot join the military, with a quarter of them due to being overweight or obese.
"While there has been a near doubling of obesity rates worldwide since 1980, no other major country's military forces face the challenges of weight gain confronting America's armed forces", according to the report. As a result, many recruits are diverted to special training to address inadequate physical fitness before they can start traditional basic training.
Take a stand
In the fight against obesity and overweight, proper exercise and diet are the most effective weapons. These Cybex programs and workouts are designed to help you get strong while burning fat and calories: