November is American Diabetes Month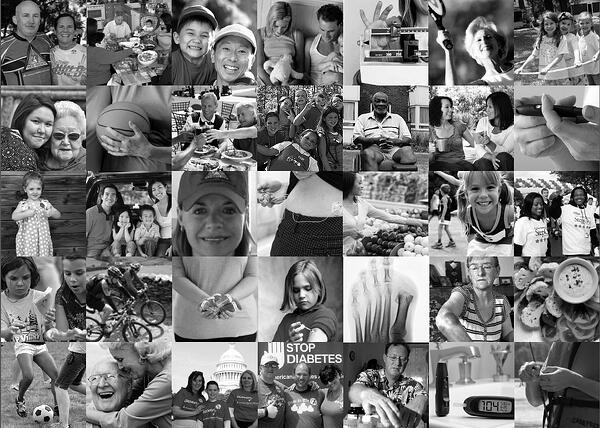 What is Diabetes?

Diabetes is one of the most common chronic diseases in America today. The American Diabetes Association reports that 18.8 million people in the United States have been diagnosed with diabetes, while another 7 million have undiagnosed diabetes. A staggering 79 million have what's called "prediabetes," blood glucose levels higher than normal but not high enough to officially be considered type 2 diabetes.
Because so many people are impacted it's possible you've heard some of these broad numbers before. But what you probably haven't heard is how those numbers break down. More than 4,000 people are diagnosed with type 2 diabetes every day. Fifty-five people with diabetes go blind every day and 230 lose an appendage to amputation due to diabetes.
Prevention Through Exercise
The prevalence of diabetes is unfortunate, because it is also one of the most preventable diseases. American Diabetes Month this November is a great reminder to get your blood sugar levels checked and determine the best course of action for managing your blood glucose through diet and exercise, which can go a long way in managing blood sugar levels. For those 79 million Americans with prediabetes, regular physical activity can help prevent Type 2 diabetes entirely.
The Joslin Diabetes Center calls physical activity "a primary tool for managing diabetes." The center also has some informative posts about the science behind the effect of exercise on blood glucose, and is working with Cybex to conduct research into the best ways to use exercise to manage diabetes.
Keeping Blood Sugars in Check
Our guest blogger Holly Aglialoro has put together a helpful list of resources for people with diabetes who are exploring how to start a healthy exercise routine. (As Holly notes, one of the most important things is to consult your doctor before starting a formal exercise regimen.)
While exercise should be intense enough to get your heart rate up, it doesn't have to be overly strenuous or painful. Something as simple as 30 minutes of walking per day can be beneficial. And with advances in engineering, low-impact cardio options take the joint stress out of exercise and let you focus on getting healthy. Now there are no excuses!
Connect with Cybex on Twitter (@Cybex) and let us know what you're doing to keep your blood sugar levels in check this American Diabetes Month.