Combating the 'Sandy Five':
Post Hurricane Diet Clean-Up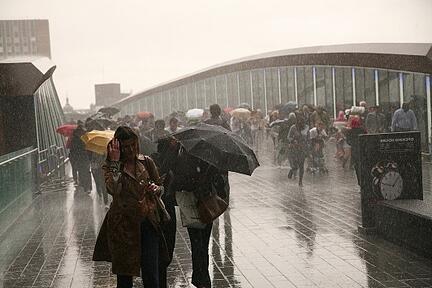 Hurricane Sandy blew through much of the East Coast of the United States, causing destruction and displacement. Even if you were not personally affected by this devastating storm, the following advice can certainly be applied to your next rainy day.
Like millions of others, when Hurricane Sandy hit on October 29, I was left without power. For four days I had no electricity, hot water, heat, or telephone service. This left me to live off my remaining perishable goods like fruits and vegetables, supplemented by canned beans, cereal with protein powder and water, turkey jerky, prunes, thawed frozen brussels sprouts, and cold instant coffee with artificial creamer. Not the ideal diet, but certainly fine for the situation.
My gym was also without power for several days. Remind me never to complain about the monotony of a rigorous Arc Trainer or treadmill workout again! After a week, my muscles also longed for the sensible structure of my Cybex circuit-training workout. Yoga and push-ups by candlelight were my substitute fitness plan.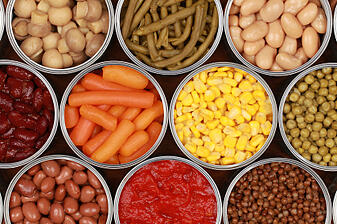 Identifying a 'Plan B' Food Plan
Many of us have a lot of cleaning up to do, including our diets. When a crisis situation arises, wise food choices are much more difficult to make. Like the infamous 'Freshman Fifteen' that results from many dorm room diets, the recently dubbed 'Sandy Five' has been the fallout of abandoned workouts and diets, foraging and stress-binging during the days of difficult weather. That is why it is important to have a 'Plan B' food plan to help you weather a crisis with your health and fitness level intact.
Plan B food choices are nonperishable foods that have a reasonable nutrient density; that is, plenty of vitamins, minerals, protein, and/or fiber per calorie. My emergency stash for pantry, car, and office includes such foods as: meat jerky, protein powder, bottled water, dried fruit (I like figs for their high fiber content), and energy bars with significant amounts of protein such as Zone, Balance, or Cliff Builder. For the home, have a manual can opener and stock up on canned goods such as: chicken, tuna, beans, corn, green vegetables, and fruits.

Bottom Line: When a crisis is over and the restoration begins, try to get back to your "Plan A" food and exercise plans as soon as possible. The familiarity and associated rituals of engaging in your usual exercises and sound food choices will calm the mind while replenishing your body's reserves.
Holly Aglialoro
Guest Blogger and Fitness Enthusiast
Cybex is a provider and manufacturer of premium commercial fitness equipment. Content featured in the Cybex Fitness Blog is meant to inspire healthy living and wellness and should not be taken as medical advice. For medical advice please consult a doctor.