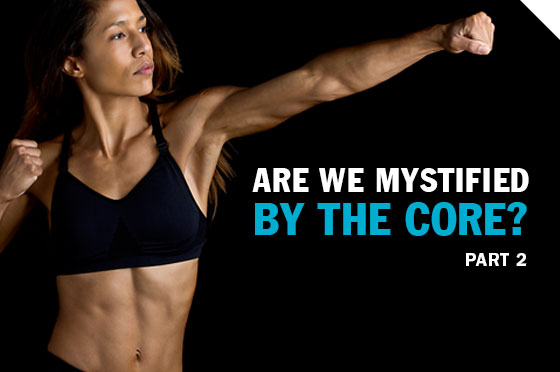 Part II: Quantification
Introduction
In Part I of this series, a definition of the core and differentiation between core strength and core stability was provided. Many have claimed that the core is critical to athletic performance, by potentially decreasing injury rates of the lumbar spine and lower extremities or by aiding in the transfer of power from the legs to the upper body. Because of this, various tests have been developed in an attempt to measure core function. In addition to testing, many of the activities in these protocols are commonly promoted as exercises to increase core strength or stability. Part II will critically examine many of the popular methods currently used to quantify core function.
This three part series will be an evidence-based discussion related to the core, core strength and stability, and functional outcomes. This series will be outlined in the following way: Part I will attempt to define the core, as well as core strength, stability, and endurance; Part II will discuss the current tests utilized to quantify these metrics, as well as their limitations; Part III will discuss the current body of evidence in an attempt to define a link between the core and athletic performance.
Click here to read the full article.
Cory L. Hofmann, M.S.
Research Project Manager, Cybex Research Institute