Keep Cocktail Calories Under Control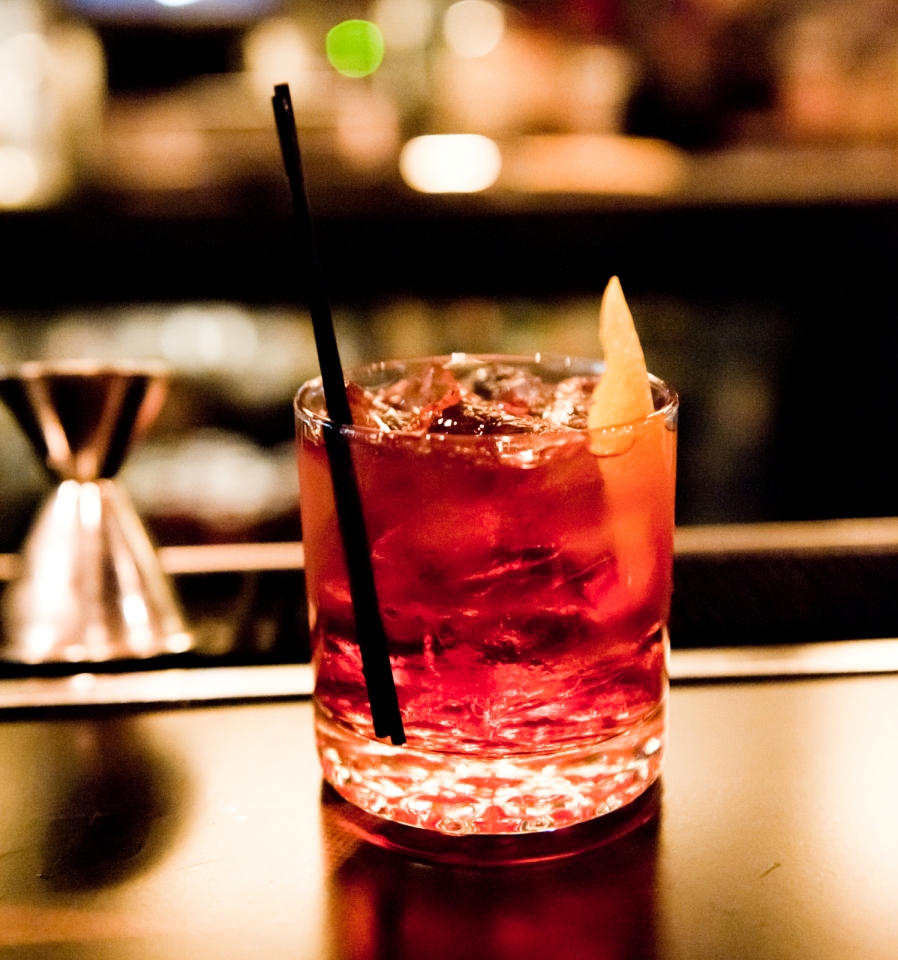 Now that it is December, 'tis the season of office holiday parties, Hanukkah brunches, Christmas caroling parties, and New Year's boozefests. Here are some simple substitutions and tips to let yourself imbibe with your hard-earned fit figure intact:
Go for a light beer or a glass of wine. A bottle of light beer has around 100 calories, and a 5-oz. glass of wine or champagne has about 110 calories. Pretty reasonable! Plus, it's easier to estimate your caloric intake with these than with mysterious mixed cocktails.

Forgo the greasy hors d'oevres. Those items are often fried, fatty, and carb-loaded. So don't skip dinner in an effort to save your calories for drinks -- if you do, you're likely to gobble down too many of those diet destroyers. If you must snack during happy hour, opt for something light like shrimp cocktail or chicken skewers.

Stick to clear or light-colored alcohols. These have about 100 calories per 1.5-oz. shot. Vodka, rum, tequila... all good choices. A one-shot drink over ice with a calorie-free mixer and a squeeze of lemon or lime is a nice refreshing way to go.

Don't get a drink that looks like a dessert. Creamy, sweet beverages can be loaded with ice cream, syrups, and more alcohol than you might think. Not only can you get more tipsy than you intend (making those fatty bar bites harder to resist), but you can also end up slurping an entire meal's worth of calories. Eggnog can easily top 550 calories in a small glass!

Pick club soda over tonic water. Club soda (a.k.a. soda water) has no calories, while tonic water has about 80 calories per cup! Diet soda of any sort also makes for a great zero-calorie mixer.

Remember the calories in fruit juice. A splash for flavor is ok, but a half-cup can add around 60 calories to your beverage. Cocktails made with simple syrup have twice the calories.

Socialize! The more time you spend gabbing, the less time food and drinks are going into your mouth. Fill your heart with fellowship and gratitude, and it will be easier to forgo excess food.
I hope you enjoy your holiday gatherings this month—and still make time for your Cybex workouts!
For more specific holiday food and beverage swaps to save calories, check out the following websites: hungry-girl.com or eatthis.menshealth.com.
Holly Aglialoro
Guest Blogger and Fitness Enthusiast