Personal Training Success
powered by Cybex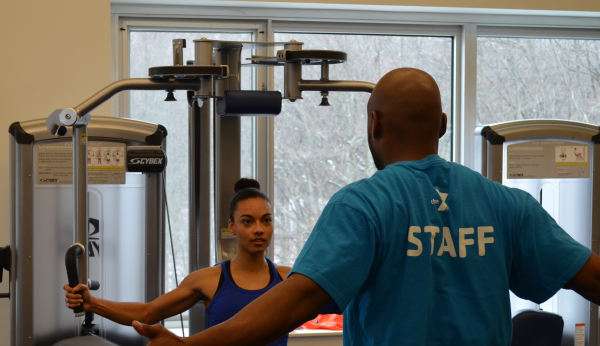 This is the question that every certified personal trainer is faced with at some point while working in the fitness industry. Most of us start off training a few clients here and there on the side while finishing school or attempting to play post-collegiate sports. Once school is completed and the option to play professional sports has come to fruition we come to a moment when real life hits us; its time to grow up and start a career.
With that thought in mind you decide to start adding clients to your wide-open schedule. You have student loans to pay back and your six-month grace period is almost up. In a few months you will be old enough to fall off your parents insurance and all of a sudden you are a fully functioning adult paying for all your own expenses. One by one the bills start to add up and as they do you add more and more clients to your schedule.
Any client that comes your way, bam, they get pushed into your next open spot. Doesn't matter what their focus is, you can train it all. Fat loss, got it! Sports performance, you bet! Bad lower back, all over it! Your schedule is full, you are just making-it-by financially and slowly you start to lose your passion for your job.
Does this sound like you? If so, why did you lose your passion? Because you turned something that you were truly passionate about into a job. A job is boring, monotonous, un-interesting, repetitive and un-inspiring; however, some people are very happy working their repetitive job and going home. But not the fitness professional. There is something different about us. Something that most professionals don't have, a lurking and desperate internal drive to see a person achieve something so meaningful to them that words cannot describe it.
That kind of passion can only be described as a career. You need to find your passion again and build it into a career that will make you happy on a day-to-day basis and keep you striving for the next rung in the ladder. But how do you find that passion? And once you find it, how do you focus it into your specific career path?
Good question! In many cases, it means taking a step backwards or taking a step away from what you are currently doing. This can be a scary step because where you are currently at is comfortable and safe environment however; it is the most important step to take. The first step will get you headed in a new direction.
But what direction? This is the question you need to answer. What area of fitness are you most in love with? Is it a style of training? A specific demographic maybe? A physical limitation that you have recovered from yourself? What ever it is that you are most excited about needs to be the focus of your new direction.
Now that you know what your focus is, its time to learn. Study everything you can from books to DVDs from webinars to certifications. Find a local professional (peer) that is currently doing what you want to do and go observe them, sign up for an internship, a mentorship or hire a coach. Being tutored by a mentor/coach is a great way to progressively accomplish a goal that can sometimes seem too big to concur. This is the same technique you use with your clients. Many baby steps add up to one big accomplishment. In this particular case, you are now the client and all that is missing is your coach.
ROBERT LINKUL MS CSCS *D NSCA-CPT *
NSCA 2012 Personal Trainer of the Year
NSCA South-West Regional Coordinator (California, Hawaii and Nevada)
robertlinkul.blogspot.com
Robert Linkul is the National Strength & Conditioning Associations 2012 Personal Trainer of the Year and is the NSCA's Southwest Regional Coordinator. Robert has his master's degree in personal training and is an NSCA-CPT and CSCS with distinction. Linkul is the "Career Development" instructor for the National Personal Training Institute (Sacramento) assisting students in creating their professional blueprint in which they will implement once they have officially become certified personal trainers.
Robert leads more than 125 personal training sessions per week and is dedicates over 100 hours per year to developing his team of CPTs. Linkul writes for a number of fitness publications including PFP Magazine, Healthy Living Magazine, On Fitness Magazine and the NSCA Performance Journal. Linkul is a nationally accredited presenter for the NSCA and for Cybex, having presented at the NSCA's Personal Trainer and National Conferences in 2012 and 2013.