Filling in the Gaps: Finding Your Weaknesses (Part I)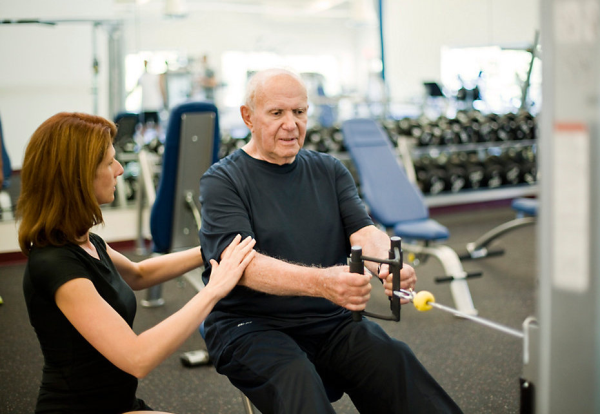 In an industry full of "experts and specialists" it can be easy for personal trainers to get tunnel vision. We are passionate people and can get extremely focused on our area of expertise, to the extent that our knowledge of the basics can get overshadowed. The basics include a solid understanding of the seven fitness-based educational components that are covered in the certification textbook we received when we studied for our exam. Once certified however, many of us forget about some of these components as we begin to specialize.
Specializing has assisted us in building a reputation that speaks volumes to the general public. The attention placed on our reputation can allow us to be viewed as the "fitness expert" in our area. Along with this reputation comes an expectation from the consumer. The public views us as a professional that can provide them with all the answers to their fitness questions. Do we really have all the answers? Of course we don't, but having a solid understanding of the seven fitness-based educational components will assist us in finding the answer to a question that we may not necessary have the answer to.

To bill ourselves as an educationally sound and well-rounded fitness professional we must first find the areas in which our knowledge is lacking. To find our areas of weakness we need to create a plan of action. We can use a simple tool to assist us in building our plan of action and finding our areas of weakness. With these areas identified, we can create our plan of action and stepping stool toward improving each component. With our weaknesses identified, plan of action implemented and gaps filled we will be one step closer to being able to help almost any client that comes our way. But first, we need to make our list. (Example below)
We need to write down all of our components and subcomponents that need improvement. Listing our weaknesses will give us a professional blueprint, a "birds-eye-view" if you will, of ourselves professionally speaking. We now need to look at our list of weaknesses and begin to number them in order of priority improvement. Number one is the starting point and the first step toward filling in our professional gaps. With our weaknesses identified and ordered it is now time to select the appropriate continued education option to fill in the gap.
Weakness
1. Safety & Legal Issues
a. - Legal aspects
2. Exercise Science
a. - Biomechanics
3. Career Development
a. - Social Media & Marketing
4. Exercise Techniques
a. - Body Weight
5. Initial Consultation and Evaluation
a. - Assessment skills
6. Special Populations
a. - Older adults
To be continued….
(Filling in the Gaps: Part II – Coming Soon!)
ROBERT LINKUL MS CSCS *D NSCA-CPT *
NSCA 2012 Personal Trainer of the Year
NSCA South-West Regional Coordinator (California, Hawaii and Nevada)
robertlinkul.blogspot.com
Robert Linkul is the National Strength & Conditioning Associations 2012 Personal Trainer of the Year and is the NSCA's Southwest Regional Coordinator. Robert has his master's degree in personal training and is an NSCA-CPT and CSCS with distinction. Linkul is the "Career Development" instructor for the National Personal Training Institute (Sacramento) assisting students in creating their professional blueprint in which they will implement once they have officially become certified personal trainers.
Robert leads more than 125 personal training sessions per week and is dedicates over 100 hours per year to developing his team of CPTs. Linkul writes for a number of fitness publications including PFP Magazine, Healthy Living Magazine, On Fitness Magazine and the NSCA Performance Journal. Linkul is a nationally accredited presenter for the NSCA and for Cybex, having presented at the NSCA's Personal Trainer and National Conferences in 2012 and National Conferences in 2012 and 2013.