Study links intensive exercise to diabetes remission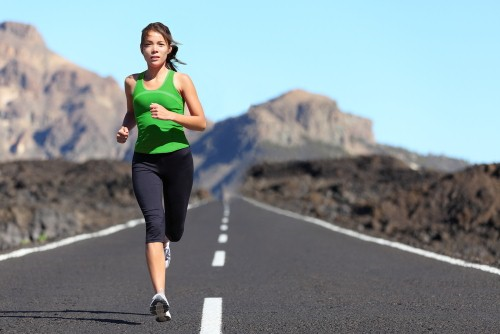 High intensity interval training and other forms of exercise resulting in weight loss could lead to the remission of type 2 diabetes, even for those who have had the condition for several years, according to a recent study published in the Journal of the American Medical Association.
"Whether it's preventing type 2 diabetes or preventing its complications, a healthy diet and an active lifestyle can make a difference," said study lead author Edward Gregg, Ph.D., chief of the epidemiology and statistics branch in the division of diabetes translation at the Centers for Disease Control and Prevention.
According to Gregg and his colleagues, exercise as part of a total lifestyle intervention program was effective in improving the overall wellness of more than 10 percent of those who followed the regimen, Health Day News reported.
From decreased blood pressure to greater fitness and endurance levels, the intervention program set target weight-loss and physical activity goals, as well as caloric intake restrictions.
The program ultimately resulted in multiple benefits for the estimated 1,850 men and women who were recruited for the study, which spanned four years. At a mean age of 59, most of those who participated had lived with diabetes for five years and had an average body mass index of 36 - well within the obesity category.
"These findings are encouraging given the common belief that once you have type 2 diabetes, unless you have obesity surgery, you can't change diabetes if you've had it for a while," Gregg added.
Type 2 diabetes is a chronic condition that impacts the way a person is able to metabolize glucose, or sugar, which is a primary source of energy for the body, the Mayo Clinic reported.
Aerobic and strength-training exercises while using commercial gym equipment can be a great way to stay active. For those with type 2 diabetes, working out can effectively help burn calories, boost endurance and build bone and muscle strength, according to the American Diabetes Association.
Cybex is a provider and manufacturer of premium commercial fitness equipment. Content featured in the Cybex Fitness Blog is meant to inspire healthy living and wellness and should not be taken as medical advice. For medical advice please consult a doctor.