Transforming Outlook Crucial For Successful Weight Loss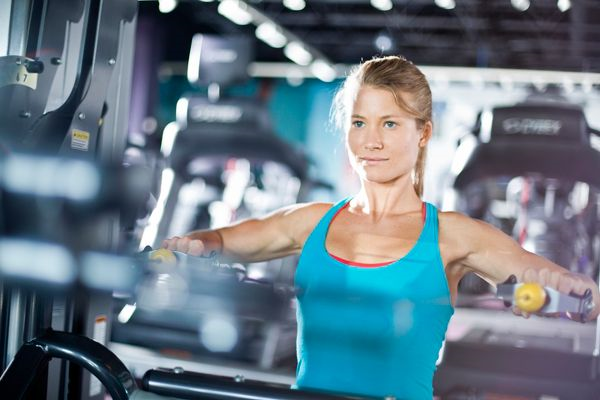 Losing weight is one of the most popular resolutions that people make every year, but for many, visions of a sleeker physique are bound to remain an aspiration rather than a reality.
For those who have embarked on a diet and exercise plan at the start of beach season to see it fail, the simple question is - what went wrong? According to one expert, it boils down to ineffective dieting habits and an overall inaccurate outlook on what it takes to trim off those extra pounds.
Overcoming dieting hurdles
"Dieting is a skill, much like riding a bicycle, and requires practice and good instruction," said Jessica Bartfield, M.D., at the Loyola Center for Metabolic Surgery and Bariatric Care. "You're going to fall over and feel frustrated, but eventually you will succeed and it will get easier."
By approaching dieting as a skill that is cultivated over time, people can better understand what it takes to successfully lose weight and gain a greater appreciation of the discipline and resiliency needed to keep it off.
According to Bartfield, underestimating the amount of calories that are consumed is a major reason why diets fail, as well as poor sleeping habits. While people may overlook the fat-building content found in the foods they eat, they also can overestimate how many calories they've burned through working out.
The calorie counter on commercial gym equipment like cardio machines can help people accurately monitor their progress throughout an exercise session - an invaluable tool for those who are committed to achieving their goals.
Making positive changes
Getting rid of extra weight is a challenging, time-consuming and frustrating experience, but the benefits of doing so can impact men and women for years to come.
By following a balanced diet and exploring the benefits of working out with equipment like a commercial cross trainer or treadmill, people can truly reap the benefits of a long-term wellness plan.
Measures that promote exercise regimens such as keeping food journals or joining support groups can help individuals overcome hurdles they may encounter on the path to better fitness. While journals allow people to track their eating habits and observe tendencies that may prevent diets from being effective, support groups are also excellent resources for those who have had trouble maintaining their weight loss aspirations in the past.
In addition, having a friend or loved one become a diet buddy can help individuals feel more accountable for their actions while eating and can help encourage them to improve their lifestyle habits.
Cybex is a provider and manufacturer of premium commercial fitness equipment. Content featured in the Cybex Fitness Blog is meant to inspire healthy living and wellness and should not be taken as medical advice. For medical advice please consult a doctor.