What are Five Great Advantages of Regular Physical Activity?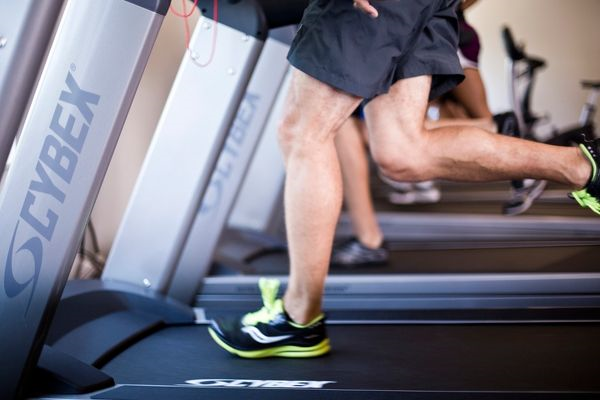 Do you struggle to stay energized throughout the day or feel as though your body just isn't as fit or strong as it used to be? While dieting may help you trim away those excess pounds, the most crucial part of pursuing a healthy lifestyle is embracing the role that physical activity can play in promoting better overall wellness.
If you're still apprehensive about the idea of hitting the gym, consider these five advantages of regular exercise - once you're through, you'll likely be racing to find the best commercial treadmills around!
1. Working out improves mood
During the winter months, a combination of limited daylight hours and a lack of vitamin D can lead people to feel melancholy. However, the Mayo Clinic notes that just a simple 30-minute workout on commercial fitness equipment can have a transformative effect on mood. This is because rigorous activity stimulates the production of endorphins, which are chemicals in the brain that, when activated, can make you feel happier.
2. Exercise can prevent a variety of medical conditions
No matter what age you are, staying proactive about overall health can save you time, trouble and heartache down the line. Exercise is a key component of preventative care and can support long-term wellness. The news source reported that staying active can decrease triglycerides levels in the body, improve high-density lipoprotein levels and combat a range of medical problems, including metabolic syndrome, type 2 diabetes, depression and cardiovascular disease.
3. Good fitness habits can boost concentration
Working out helps individuals of all ages stay goal-focused and oriented toward a specific outcome. By exercising oncommercial gym equipment, losing weight and obtaining tangible results are possible. According to the Centers for Disease Control and Prevention, regular activity doesn't just enhance concentration in the gym - it can positively affect performance in school. For young people who may have trouble in class, exercising consistently could be beneficial in boosting academic results.
4. Exercise reduces the risk of osteoporosis
Osteoporosis is a chronic condition that can result in pain in the bones and joints. While there are many contributing factors to the development of osteoporosis, Harvard University's School of Public Health notes that working out regularly can reduce the risk of experiencing the condition, as well as other bone-related ailments.
5. Working out burns calories
One of the immediate results of exercise is that helps individuals perform a full calorie burn. Whether it's a cardio workout or involves biking a few miles on the open road, engaging in activities can help improve energy and reduce unwanted calories, leading to a healthier lifestyle!
Cybex is a provider and manufacturer of premium commercial fitness equipment. Content featured in the Cybex Fitness Blog is meant to inspire healthy living and wellness and should not be taken as medical advice. For medical advice please consult a doctor.