Active middle-aged adults may avoid chronic disease later in life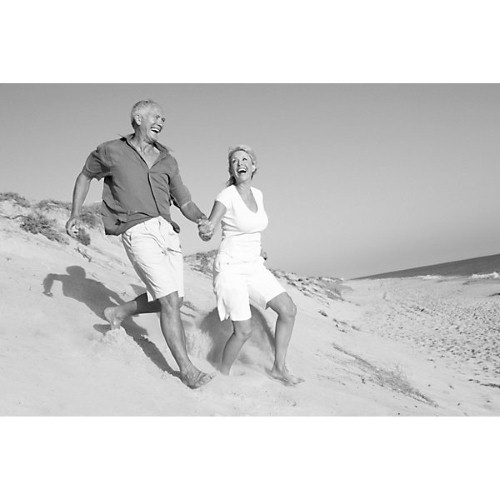 How important is fitness for middle-aged adults? According to a recent study by UT Southwestern Medical Center and The Cooper Institute, those who are active into their 30s, 40s and 50s are more likely to enjoy a longer lifespan and a reduced risk of chronic diseases than adults who avoid exercise.
"What sets this study apart is that it focuses on the relationship between midlife fitness and quality of life in later years," said the study's first author Benjamin Willis, M.D., M.P.H., of The Cooper Institute.
Willis and his collaborators examined data - including 250,000 medical records with information spanning a 40-year period - from 18,670 participants who were included in the Cooper Center Longitudinal Study.
In addition to the records, researchers studied Medicare claims filed by participants between the ages of 70 and 85 and determined that those who increased their fitness levels by 20 percent during middle age reduced their likelihood of developing Alzheimer's disease, congestive heart failure and other recurring ailments by 20 percent.
"We've determined that being fit is not just delaying the inevitable, but it is actually lowering the onset of chronic disease in the final years of life," said senior author Jarett Berry, M.D., assistant professor of internal medicine at UT Southwestern.
Getting in shape supports cardiovascular, respiratory and immune system function. According to the American Academy of Family Physicians (AAFP), moderate-intensity aerobic exercise like walking or jogging can be a great way for middle-aged individuals to enhance physical fitness levels. Commercial gym equipment like treadmills and cross trainers can help people pursue the recommended amount of daily exercise.
While fitness can work to stave off chronic diseases in later years and support a healthier lifestyle, the AAFP also notes that exercise may boost cognitive function and prevent falls, as well as decrease the risk of hip fractures for older adults.
Cybex is a provider and manufacturer of premium commercial fitness equipment. Content featured in the Cybex Fitness Blog is meant to inspire healthy living and wellness and should not be taken as medical advice. For medical advice please consult a doctor.