The perfect summer slim-down diet: Q&A with Lynda Lippin and Barbara Karafokas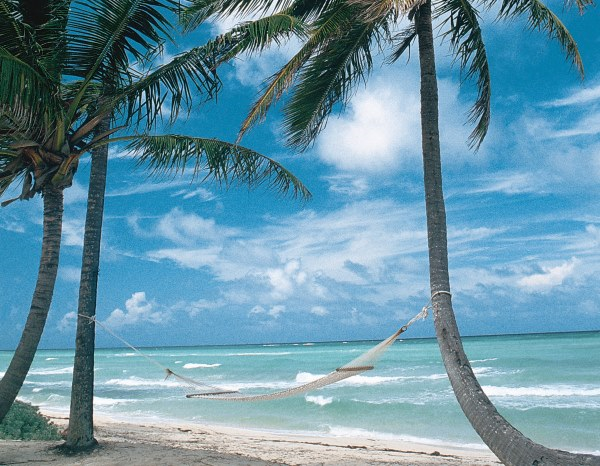 Summer is officially here, which means that many people will be looking to get into shape before hitting the beach. While focusing on ramping up physical activity levels is certainly important for shedding pounds and toning muscles, achieving a true swimsuit body requires a new take on dieting as well.
Luckily, Lynda Lippin, Pilates master teacher and personal trainer at Alycea Ungaro's Real Pilates in New York City, and Barbara Karafokas - a health, nutrition and wellness consultant and founder of Conscious Living - have offered their expertise on creating the perfect summer slim-down diet. Here are some tips and tricks to keep in mind about eating your way toward a better body.
What are some key foods that individuals should minimize or eliminate from their regular meals in order to shed pounds quickly and safely? Are there certain foods that people can incorporate into their diet that will also help boost metabolism and improve the digestive process?
LL: The key is to eliminate most processed foods - spongy white/wheat breads, white rice, white sugar, fast foods, anything with high fructose corn syrup or tons of salt and sugar. It is crucial to eat at least three times day, adding as much lean protein (egg whites, fish, poultry, quinoa), leafy greens (spinach, kale, chard, collards, etc), other fruits and vegetables, and good fats (olive oil, avocado, flax, chia, nuts) as possible.
If you can tolerate dairy, low fat dairy foods have been shown to assist in weight loss. Drink lots of water and green tea, which has been shown to boost metabolism. The added fiber should help with regular bowel movements, and I also recommend adding a probiotic to your routine to keep things moving smoothly. I start my day with a smoothie - lactose-free yogurt, protein powder, ground flax, berries, peanut butter, and a handful of greens. Tastes great and gives me lots of nutrition in a glass.
What are some meal-planning strategies and dietary tips that individuals can use to maintain an active metabolism? Are there ways people can enhance the weight-burning potential of their diet that go beyond making nutritional food choices?
BK: Studies show that an early-morning workout will boost your metabolism and help you burn more calories than if you exercise later on in the day.
Without an ounce of a doubt, breakfast is the most important meal of the day. It gives your body essential nutrients, jumps starts your brain, gives your metabolism what it needs to get working for the day and keeps you slim. Studies have found that what you eat for breakfast tends to influence what you eat the rest of the day.
Thermogenic herbs help the body generate heat that burns fat. They help reactivate the metabolic rate thereby promoting weight loss. They also increase the energy and boost athletic performance. Apart from burning excess fat in the body, some thermogenic herbs also may help improve digestion.
Spicy foods, especially the ones that contain capsaicin, are especially thermogenic and can raise your metabolic rate for up to three hours after eating. Hot peppers including, the more common cayenne peppers, all contain capsaicin. Other thermogenic herbs and spices are: cinnamon, green tea, fennel seed, garlic, ginger, ginseng, guarana, horseradish, kola nut, ma huang, mustard seed, parsley and turmeric.
What exercise equipment would you recommend for individuals looking to lose a healthy amount of weight over the summer season?
LL: First get a good exercise mat! At least 1/2-inch thick and non-slip. Trust me, your bones will thank you. Any piece of cardio equipment is helpful for those days you cannot get outside to walk, run, or bike. A good treadmill with an incline, a decent upright bicycle, or an Arc Trainer.
A 15 to 20 pound kettle bell and a set of dumbbells from 5 to 20 pounds will suit most people. If you like Pilates, I recommend a Magic Circle or Pilates Ring. A foam roller is nice for stretching and muscle release, and resistance bands can be useful and space-saving.
BK: Few weight-loss programs are effective without increasing physical activity. To lose weight or mass, we need to reduce intake and increase output.
Reducing fat stores and adding muscle improves energy utilization by using more calories for active metabolic tissues. Exercise also improves general metabolism and vitality and lowers that important "set point" allowing us to maintain lower weight and body fat with the same food intake.
At a good level of exercise, the body will burn more calories than usual, even 12 hours afterward. Regular exercise is clearly needed to keep fat off.
Cybex is a provider and manufacturer of premium commercial fitness equipment. Content featured in the Cybex Fitness Blog is meant to inspire healthy living and wellness and should not be taken as medical advice. For medical advice please consult a doctor.