WHAT THE KALE? WHY THIS GREEN VEGGIE IS IMHO YOUR NEW BFF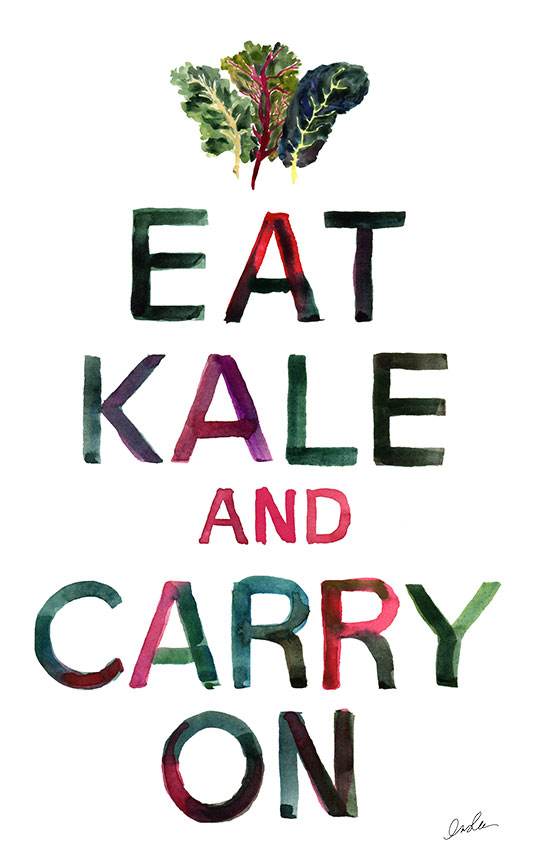 A Bad Rap
Kale has got a bad rap over the past millennium. It's hard to break the cycle of a couple hundred years of noxious memories. For example, people in ancient Greece cultivated kale and similar vegetables which they then boiled and used as a cure for drunkenness. During World War II, the cultivation of kale in the U.K. was encouraged by the Dig for Victory campaign. The vegetable was easy to grow and provided important nutrients to supplement those missing from a normal diet because of rationing. It also doesn't help that there's the dubious family associations which link kale to other cruciferous vegetables such as arugula, bok choy, broccoli, Brussels sprouts, cabbage, cauliflower, collard greens, horseradish, radishes, rutabaga, turnips, watercress, wasabi and more.
Kale is like the super-smart kid in class that you have to respect but in reality you don't really like. We know kale is a "super food" rich in vitamins, minerals and glucosinolates– that's the chemical responsible for the pungent aroma and bitter flavor of cruciferous vegetables. In fact, all cruciferous vegetables have similar vitamin and glucosinolate properties.

So what's a health conscious person supposed to do?
A Toss Benefits Analysis
Other articles on this blog have discussed the importance of eating kale in a healthy diet. According to a 2012 blog, if you are looking to loose weight, several servings per day of leafy greens such as kale are key.
You can easily toss kale into a salad. There are also many ways to cook kale that tone down its bitterness and maximize its edibility. Many of the recipes for kale recommend pan frying it in a bit of olive oil to minimize its bitterness. In many ways, kale can be a substitute for spinach and used in lasagna or a tossed salad.
Here are some wonderful kale recipes I recommend you try:
Here's to your health
According to the National Cancer Institute, the glucosinolates in kale are broken down during digestions to form biologically active anti-cancer compounds. Besides providing another incentive for you to chew your food, the glucosinolates' breakdown is also essential to intestinal and overall health.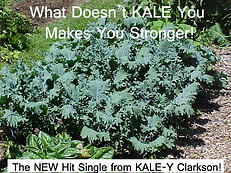 Need more reasons to love kale? The National Cancer Institute also notes that kale helps protect cells from DNA damage, helps inhibit tumor formation and prevents tumor formation. Kale also builds better bones due to the high level of calcium in each serving. It improves eye sight and reduces the risks of macular degeneration.
Kale is all over Hollywood. So, why shouldn't it be all over your diet? Kale should be an important addition to your diet. And, now is the perfect time to embrace kale as cool weather turns kale sweeter. According to Martha Stewart, kale is at its best from mid-fall through early spring.

Holly Aglialoro
Guest Blogger and Fitness Enthusiast
Cybex is a provider and manufacturer of premium commercial fitness equipment. Content featured in the Cybex Fitness Blog is meant to inspire healthy living and wellness and should not be taken as medical advice. For medical advice please consult a doctor.