Working through an injury? See how Cybex may help you.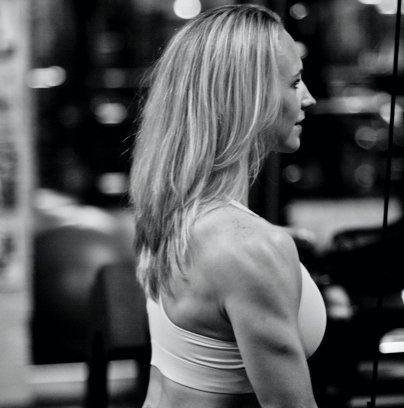 Many avid exercisers have the unfortunate incident of encountering an overuse injury, such as tendonitis. This inflammatory condition not only puts a damper on your workouts, but some basic life tasks as well.
Speaking from experience, as I deal with a case of lateral epicondilitis, aka "tennis elbow", this can be pretty frustrating. Particularly for me, as I am a Product Specialist for your very own Cybex Intl., my tendonitis has not only limited my ability to train at my desired level of intensity, it has also limited my "suitcase maneuvering" skills while traveling (which is required for my job). Additionally, I am a fitness competitor, so being injury and pain free is important for my training and my overall health.
I can relate to many of you who love to workout but are dealing with injuries, and though I am a Cybex employee, I can honestly say that our equipment played a key role in my recovery and rehabilitation process.
One of the reasons that I have been a Cybex fan for so many years is the biomechanically appropriate design of the equipment. Even before I understood the biomechanics of the equipment, I always knew that it just felt better on my body.
As a Cybex Product Specialist, I share the scientific specifications of Cybex equipment with club employees and members all over the country, so I know that it provides comfort and ease of use while minimizing joint stress. However, it has been my personal experience that has reaffirmed these points over the years. Most recently my ability to work my upper body (with elbow tendonitis) safely and comfortably, without pain has reminded me why I love training on Cybex.
For this particular upper body workout, I used only Cybex Eagle selectorized machines. Because I am in a maintenance phase of training and dealing with tendonitis, my primary focus was to train my upper body for general strength without pain:
I worked in a rep range of 10 to 15 with a resistance that made the last few repetitions challenging.

I chose to slow my tempo to about 3 seconds concentric and 3 seconds eccentric (both directions) to maximize control.
I did approximately 4 sets on the Eagle Chest press and Eagle Row (standard movement pattern on both).
Then I did 2 sets on the Eagle Overhead Press(standard movement pattern) and the Eagle Incline Pull (recumbent position).

I chose the recumbent position to emphasize the posterior deltoids;
I also chose a slightly wider grip to get the line of force closer to my elbow, as this was more comfortable for me, given my elbow tendonitis.
Remember, not all injuries are the same and not all goals are the same. You should always consult your physician before starting a new exercise program, (especially while recovering from an injury). If you are working with an injury, I wish you the best of luck with recovery. If you and your doctor think a new workout plan is right for you, give Cybex a try and experience the difference advanced biomechanics can make. To find a facility with Cybex near you, click here.
Chelsea Kmiec, Cybex Product Specialist