In an early morning social media check, I saw that a friend had shared this particular image and quote, which resonated for me around this topic: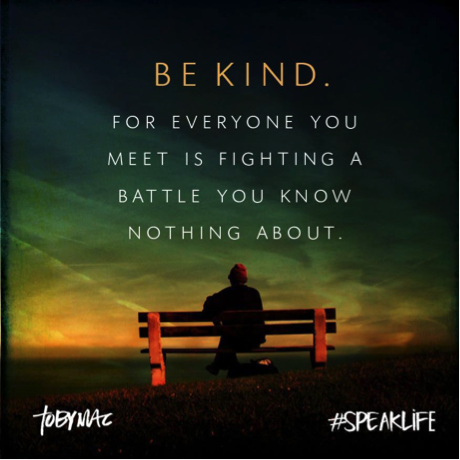 For some people, physical activity is hard. It's hard to start, it's hard to do, and it's hard to keep doing. Some of us, in the fitness profession, find this incredibly challenging, because we feel the benefits exercise brings us: the increased energy, the mood changes, the strength, and ability to say yes to things we want to do. How is it possible that some people just can't show up?
It's possible, and we may never know or understand all of the reasons people find it difficult, but there are some things we can do to welcome and potentially increase motivation in anyone (including ourselves!) who is trying to get work done.
Include Choices within an Acceptable Range
You develop spectacular protocols, designed to target essential needs, with intense thought, and an eye to both the science and the art of the fitness profession. I get it. Our need for control does something different to our clients, though; it takes away their autonomy, their choice, making their efforts about you, not themselves. That works for a while, until it doesn't. Empower your client and you may find, like some researchers have, that offering even small choices results in a higher volume of work done in an exercise session. Greater accomplishments build confidence and competence, two feelings associated with higher levels of motivation.
What can you do?
Make some part of the session flexible. Introduce a small circuit, 3 or 4 exercises. After a warm-up, and one targeted set you have prioritized for the day, let your client choose the order of the circuit and the number of reps, within a range you set.
For example:
Between 6-12 cable lateral lunges each leg
Arc Trainer for high intensity intervals (3-5 :10 sec. max watt intervals, 110 sec. easy strides to recover)
Medicine ball passes (light ball or heavy ball, for :30 seconds)
A word of caution: Whatever you set as the low end of that range, you have to find acceptable. If you judge a person for choosing that number, all potential benefits of choice…poof, gone.
Build Efficacy with Your Client
Make someone better. Recognize something done well, point it out, and note in what way it has improved and by how much. "Good job" isn't good enough. "You did 3 more squats with that weight than last time and you were 2 solid inches deeper towards the ground. You are getting stronger and moving with more range."
Be specific in your feedback, recognizing and acknowledging progress. In general, people see their own faults, without any help from you. Offer progress, and offer prescriptive feedback for one step the person can take command of addressing in the next set. One of the themes behind exercise dropout that shows up repeatedly in the research is the feeling of incompetence. If we can change the mindset around activity from "what you're doing wrong" to "you're getting better in this way, and you are ready to add this," we can support exercise participation.
Incorporate Action Planning in Exercise
When you engage in goal setting with your client, add action planning. Ask questions to help a person identify potential barriers he or she may face in approaching that goal. Have you tried to do this before? What has hindered you in the past? What are 3 ways you can change that this time? Reinforce that "this time" isn't "last time." To accomplish that goal, having a plan in place to deal with naysayers, temptations, child care, errands, and so on, keeps a person from having to rely on willpower (which is limited!) when faced with challenges that could have been anticipated.
Changing Exercise Behavior is Hard, but Meaningful
Changing behavior is hard. Finding ways to support people in their battle to change their exercise behavior may help them win this particular skirmish, and that makes the next one that much easier, too!
Are there any motivational challenges you've found a solution for with your clients? Please share!
Susan Sotir, Ph.D.

Education Specialist, Cybex Research Institute
References
Biddle, S. J., & Mutrie, N. (2007). Psychology of physical activity: Determinants, well-being and interventions. Routledge.
Brinthaupt, T. M., Kang, M., & Anshel, M. H. (2013). Changes in exercise commitment following a values-based wellness program. Journal of Sport Behavior, 36(0), 3-22.
Edmunds, J., Ntoumanis, N., & Duda, J. L. (2009). Helping your clients and patients take ownership over their exercise: Fostering exercise adoption, adherence, and associated well-being. ACSM's Health & Fitness Journal, 13(3), 20-25.
Hagger, M. S., Wood, C. W., Stiff, C., & Chatzisarantis, N. L. (2010). Self-regulation and self-control in exercise: the strength-energy model. International Review of Sport and Exercise Psychology, 3(1), 62-86.
Kendzierski, D. (1990). Decision making versus decision implementation: An action control approach to exercise adoption and adherence. Journal of Applied Social Psychology, 20(1), 27-45.
Kinnafick, F., Thøgersen-Ntoumani, C., & Duda, J. L. (2014). Physical activity adoption to adherence, lapse, and dropout: A self-determination theory perspective. Qualitative Health Research, 24(5), 706-718.
Sebire, S. J., Standage, M., & Vansteenkiste, M. (2009). Examining intrinsic versus extrinsic exercise goals: Cognitive, affective, and behavioral outcomes. Journal of sport & exercise psychology, 31(2), 189-210.
Springer, J., Lamborn, S., & Pollard, D. (2013). Maintaining physical activity over time: the importance of basic psychological need satisfaction in developing the physically active self. American Journal of Health Promotion, 27(5), 284-293.
Standage, M., Sebire, S. J., & Loney, T. (2008). Does exercise motivation predict engagement in objectively assessed bouts of moderate-intensity exercise? A self-determination theory perspective. Journal of Sport & Exercise Psychology, 30(4), 337-352.
Wulf, G., Freitas, H. E., & Tandy, R. D. (2014). Choosing to exercise more: Small choices increase exercise engagement. Psychology of Sport and Exercise, 15(3), 268-271.