Cause marketing is a wonderful way to promote a health club or YMCA/JCC. You have to buy treadmills and cross trainers anyway so why not buy PINK? There is no better commercial treadmill than the Cybex 750T and the Arc Trainer is so much better than an elliptical for your members. Plus…a piece of pink cardio equipment right in the middle of the floor is attractive for media coverage and even comes with a complete marketing kit. Posters, hang tags, press releases, auto decals – everything needed to create some buzz that exercise reduces breast cancer risk – and the facility sponsoring the Pink Ribbon Run campaign.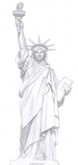 The concept of cause marketing started with American Express and the renovation of the Statue of Liberty. The beloved statue – an American landmark – was in disrepair and money was needed to put her back to her former glory. A call went out across the nation and people responded. Even school children sent in pennies. American Express used the opportunity to launch a plan whereby they contributed a penny for each transaction that used the American Express card and a dollar for each new card. Over $2 Million dollars was raised – American Express transaction activity jumped 28% - and corporate America realized that cause-marketing is good business. That you can "Do well by doing good."
The Cybex Pink Ribbon Run is just such a cause marketing campaign. In fact, it was so well designed and well-received that Cybex and the Breast Cancer Research Foundation received the silver Halo award last year for best cause marketing campaign in the health category. We are proud of this award and proud of our affiliation with BCRF where 85¢ of every dollar collected goes to sponsor research to find a cure in our lifetime. To all club owners or managers – YMCAs – JCCs – college recreation departments – spas or other places where people go to exercise regularly – please join us. To find out how to purchase a pink treadmill or pink Arc Trainer, call us at +1.774.324.8000 or contact us at Cybex International.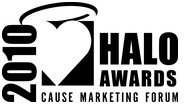 Joan Carter
Vice Chairman, CYBEX Board of Directors