As you may have seen Cybex has recently made a strong commitment to helping enhancing the fitness of our Armed Services with the launch of a line of military service specific Arc Trainers.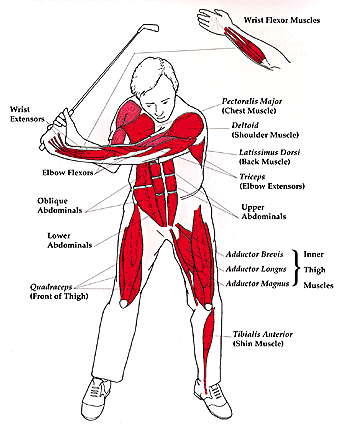 Now we are asking for your help in using the appeal of golf to help our servicemen and women.
Since 2005, the PGA Tour and the PGA Tour players, along with corporate partners have raised millions of dollars for military homefront groups that directly serve military men and women lost or seriously injured in performance of their duty through a program called "Birdies for Brave."
Birdies for the Brave is made up of a variety of military outreach efforts, including Patriots' Outpost military hospitality chalets and military celebrations held during PGA TOUR tournaments; letter-writing campaigns for the troops; the distribution of care packages to troops stationed abroad; and a series of fundraising events conducted at the Tour's TPC Network of clubs nationwide—enabling fans, club members, sponsors and the general public the opportunity to participate in charity golf tournaments and other activities that directly benefit military men and women and their families, while at the same time play the same sensational golf courses where the world's best golfers compete.
Right now if you donate $50 to Birdies for the Brave you will be entered to win a 2010 Mercedes-Benz E350. If you donate $100 you will receive three entries. You can learn more here:
http://www.birdiesforthebrave.com/mercedes-benzpromotion.aspx
All of us at Cybex hope you will join us in supporting this great cause.