This year's CYBEX Pink Ribbon Run took on an entirely new shine with a number of well-known celebrities joining the Run.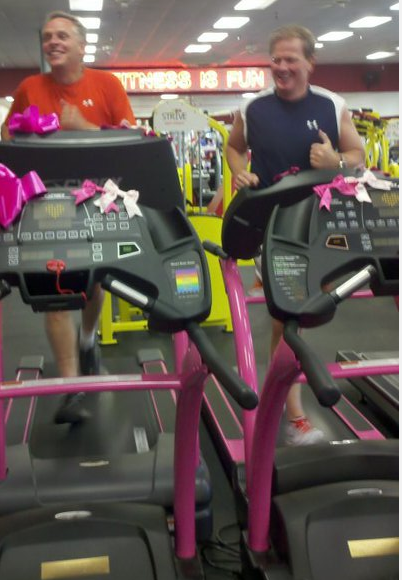 In Richmond, Virginia, former chairman of the Democratic National Committee, close friend of President Clinton and one-time Gubernatorial candidate Terry McAuliffe stopped by Victory Lady Fitness to log miles on the CYBEX pink treadmill and raise funds for the Breast Cancer Research Foundation. The Victory Ladies were delighted to have Terry drop by and they tell us he has great running form. You can watch the video of Terry running at: http://www.facebook.com/video/video.php?v=839053517939
In Malibu, California, realtor to the stars and TV reality celebrity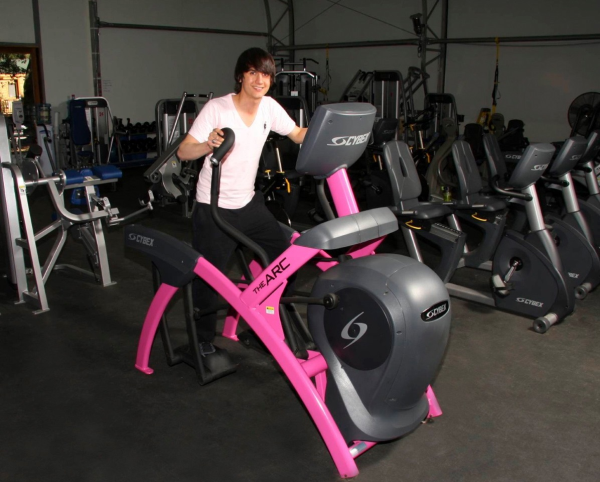 Chad Rogers hit the pink Arc Trainer at the new The Biggest Loser Resort. Chad is best known for his The Bravo Network's hit show "Million Dollar Listing" and has built and maintained a reputation among power-player clientele, including professional athletes, celebrities and high-ranking business officials like the Hiltons. We understand that he was happy to log a few miles to get ready for Paris' Halloween party.
In Nashville, Tennessee, a number of up and coming recording artists joined the Run, including Jonathon Sexton and Karisa Nowak. Jonathon and Karissa logged their miles at the Nashville YMCA. Jonathon is coming off a great performance at this year's Bonnaroo Music & Arts Festival (a gathering of over 80,000 of the nation's biggest music fans) and was recently named to Nashville Lifestyle Magazine's "Hot List for 2010." You can sample Jonathon's music at www.jsblc.com .
In Boston, Massachusetts, Ultimate Fighting Championship welterweight John "Doomsday" Howard hit the pink treadmill as part of his training for his next fight at UFC124 in December. Doomsday, we'll be pulling for you!
CYBEX wants to thank everyone for playing a key role in this amazing campaign and truly making a real difference! Bravo to all of you!