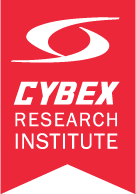 One of the most popular trends in fitness centers is exercise on physioballs, balance boards, tilt disks, foam rollers and pads, inflated rubber disks, and Bosu's™, collectively thought of as unstable surfaces. The rationale behind this approach is that the inconsistent motion increases muscle activity, leading to enhanced joint stability, balance, and functional strength.
But while patients with chronic joint instability have benefitted from unstable training, normal healthy individuals seeking real strength and power improvements have not.
In fact, several different research studies have revealed that training on unstable surfaces reduces overall force output and rate of tension development by as much as 70%. A recent study demonstrated that performing deadlifts on unstable surfaces produced lower levels of muscle activation and less force output than doing the same exercises on solid ground.
Maintaining balance on a moving object may be challenging, but if you really want to get stronger, which is the best way to improve function, then step off the merry-go-round and exercise on solid ground.
For more information on unstable surfaces, check out the full article at Truth on Fitness: Unstable Surfaces.
Paul M. Juris, Ed.D.
Executive Director, CYBEX Institute for Exercise Science


Dr. Juris earned his Doctorate in Motor Learning from Columbia University in 1993, followed by a variety of positions in higher education, rehabilitative medicine, professional sports, and fitness. Paul Juris, Ed.D. was named Executive Director of the CYBEX Institute for Exercise Science in January of 2007.
Cybex is a provider and manufacturer of premium commercial fitness equipment. Content featured in the Cybex Fitness Blog is meant to inspire healthy living and wellness and should not be taken as medical advice. For medical advice please consult a doctor.