It's been about 3 months since you made a weight-loss resolution for 2011. How are you doing? If you've lost some steam and aren't meeting your goals, consider these tips to get your mojo back. It takes serious determination to change habits. Lots of things can get in the way - work, kids, weather, school, life in general - but take the time to refocus with these 3 simple steps.
1. Start with one change only.
It's easy to get caught up in the New Year's resolution hype. A big mistake that many people make is trying to change too many things at once. You should pick one change to make this month and only focus on that change. Maybe yo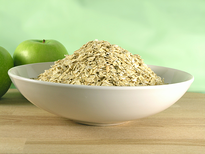 u want to start going to the gym, eliminate sweets, or cook at home more. Each of these is great, healthy habit to have but you don't have to do them all at once! You have to solidify the change and make it a part of your everyday life before taking on another. When you make one change at a time and truly adopt it, then you are less likely to revert to your old self when life gets hectic and stressful.
2. Keep a journal and write things down.
Another reason we fail in our endeavors is because we let down our awareness. It's easy to forget what you ate or when you last
went to the gym. Writing down what you do is an excellent way to keep yourself on track because it's a constant reminder of what you did or did not do. You don't have to write down every single calorie you consume, but it's good to jot down what you ate for each meal and snack. It'll be a reminder of how much meat, fruit, salad, take-out, alcohol, whole grains and desserts you've had. If you see you ate out three nights in a row, then you'll be more likely to eat at home the next meal. You should also note what you did for exercise. It doesn't have to be detailed- "worked out on the Arc for 40 minutes" will remind you of how often you are moving your body. Having a written record will help you stay on track and look forward to your next goal.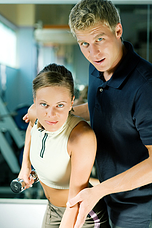 3. Enlist support.
Try to find a friend, co-worker, trainer, or local organization that has similar goals. By making changes together you'll feel more accountable and will have someone who can relate to what you may be experiencing (frustration, stress, joy). There will be days you don't want to be healthy, but if your friend calls you to go for a walk, then you'll probably end up going! We all need support to get us through life and losing weight is definitely a place where support makes a big difference!

I hope these simple tips can help to get you back on track with your 2011 goals. Share your advice for success or the difficulties you are having in the comments below - you might just find the help you need right here.