You've heard of the old adage right? That a fool learns from his own mistakes but a wise man learns from those made by others. Opening a fitness center means that you have to have all your faculties in place and you cannot afford to make your own mistakes, or observe those made by others. Starting a fitness center could also be highly stressful and nerve wracking. There are too many things to take care of and you never know where you could go wrong or miss out on something important.
This is where a pre-opening checklist comes in handy. Checklists can be extremely handy because everything that you need to do is listed there and you just have to cross out what's done. This way you can be sure that you won't leave out anything important such as getting the right licenses or getting the right equipment. Moreover, the pre-opening checklist walks you through all the procedures and tasks that you need to do in the right order so that everything is streamlined and there are no more hassles. Think of it as a 'to-do' list which will help you make sense of the chaos that is bound to prevail.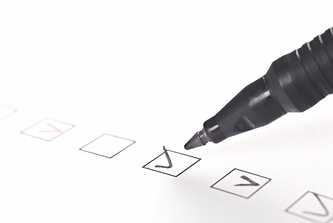 Here are some of the ways in which this pre-opening checklist can be used to make sure that you have a stress free experience while opening your fitness center.
Research – The checklist ensures that you do your bit of research even before you start setting up the fitness center. This is so that you cover all possibilities and understand what you're getting into and how well you can manage it.
Budget – The budget section makes sure that you have all the money details in place and are aware of the pre-opening expenses that are bound to occur.
Staff recruitment – The checklist will help you make sure that the staff, their salaries and their contracts are in place.
License applications – This is an important area which is easy to overlook if you don't use a pre-opening checklist. Operating licenses have to applied for in advance and inspections also need to take place before you get the stamp of approval.
Insurance – Another important aspect that you won't miss out once you follow the pre-opening checklist.
Contracts and leases – These aspects are important and could well affect the functioning of your fitness center if you don't renew them in time.
Printing material – Every fitness center worth its salt has their own logo which is displayed on their T shirts, caps and shopping bags. The pre-opening checklist ensures that you have all the printing materials taken care of.
Forms and signs – Application forms for various activities are always required while signs that display 'Out of order' or 'under maintenance' and many such others are important as well.
These are just some of the ways in which the pre-opening checklist can help in making you more efficient and effective and it could also drastically reduce the various problems that could crop up before opening the fitness center.
The CYBEX checklist contains all the essential steps you should take before you open your doors to excited members. It's a "to do" list for opening a new fitness facility – which can be an extremely busy and stressful experience. The check list ensures you do not miss out on the tasks you need to complete. Download Pre-Opening Checklist Today!