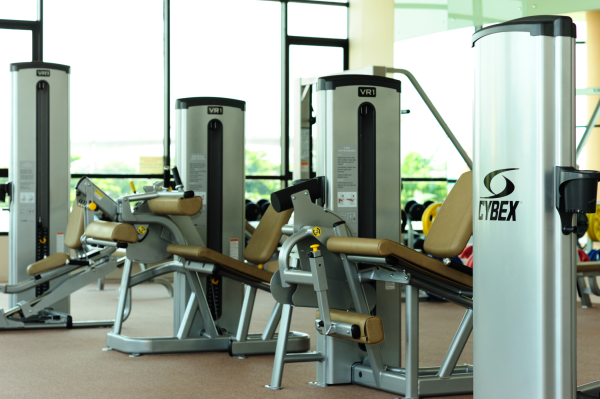 Top notch hotel fitness facilities are renowned for their aesthetic appeal and creative utilization of space, big or small. In order to make your fitness center truly unique, you need to have an effective solution for space maximization after taking into account your lighting, equipment size and volume, flow of staff and patrons within the facility, and a host of other factors.
The following is a basic outlook on what can help you make the most of your facility's available space:
Stay informed about the latest developments in gym technology
Not many consider this point, but the fact is that new equipment can address an admirable number of fitness goals while taking up lesser space. In other words, the latest array of technological advancements in the fitness arena can probably help you choose from machines that multitask, rather than just focus on one single exercise goal. Essentially, try looking at new equipment that can save you space and increase results for your customers.
Organization is key
Sloppy organization can break your chances of getting the most out of your fitness center space. Maintaining an orderly environment is not always an easy process, but if you adhere to it, you can achieve two of the most important things any fitness facility can have to ensure patron satisfaction: unhindered functionality and thoughful design.
Prioritize your areas
Space maximization can be made an easier task if you ideally put aside more space for 'active' and 'circulation' zones. Consider incorporating additional square space for areas like workout zones, locker rooms, group exercise areas for aerboic activities and an administration area. The latter must be visible so that additional staff can be accomodated at any time to ensure smooth staff flow.
Choose your colors and lighting carefully
If your fitness center is relatively smaller, you'd do well to opt for whites and bright colors, as they make the room look larger and create the illusion of more space. Bold shades are trendy and can be experimented with, but not at the cost of space maximization in a small area. When it comes to lighting, well-lit zones and multiple sources like uplights, downlights, and recessed lights (to name a few) can draw the eye toward focal points to continue that roomy illusion. And don't forget about natural light as it goes a long way in making your center look more spacious and accomodating.
Know your space!
Perhaps the most important, yet basic understanding you need to have before you go ahead and maximize your facility's space. As a thumb rule, a center can be classified as:
Full service fitness center (approx. 1650 sq m)
Medium size fitness center (approx. 1150 sq m)
Small fitness center (less than 1000 sq m)
Based on these classifications, you can prioritize your zones on the basis of active, circulation, and passive spaces accordingly.