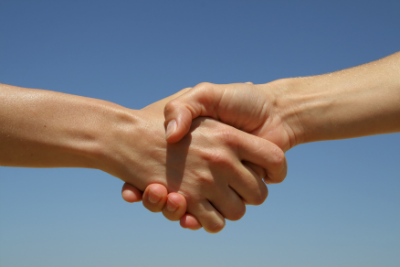 In 16 years of owning a health club the numbers say everything:
76% of all enquiries come from someone calling the club
68% of all new sales started with them calling the club
If you are not handling the enquiry with skill, how can you justify those marketing dollars?
Let's face it, we market our clubs and fitness centers to generate sales and our marketing efforts urge people to pick up the phone. The sole aim of taking an incoming call should be to get an appointment.

In a recent mystery shopper campaign of clubs in Australia, we found the following:
100% of callers were not asked if they were a member of the club they were calling
100% of callers were not asked how they found out about the club
97% of callers were not asked their name
86% of callers were not asked what their goals were for joining a club
78% of callers felt they had to ask the questions to keep the conversation going and gather the information they wanted.
64% of callers were not invited to the club to look around
And 58% of callers were told to call back or they would be called back when a sales person arrived
This campaign inspired me to test my own club.
I have spent tens of thousands of dollars on sales training in my club and I thought my staff was handling the calls well. But when I tested the place, none of my criteria were met – including recording that the call even came in! This scared me and I realized that my staff received proper training but they were not executing it very well. More importantly, I was not providing quality feedback to my staff on their job performance. I was simply assuming too much!
These are what I consider the six key points to having a successful result from a phone enquiry:

Name
Find out the person's name and then use it. This will help build rapport and trust, so that the person calling wants to come down and meet you.

Prospect
Ask if the person calling is a member. People call and ask "What time do you close?" or "Do you have a step class on at 5:30" or "How much is child minding?" These are soft enquiries and you really need to ask them if they a member first to determine your answer.

Control
He or she who asks the questions, controls the conversation. Ask open ended questions, to have the person talk about themselves. This is a good strategy for building trust. If you control the conversation you can take it where you want it to go– including an invitation to come down and check out the facility.

Results
Find out what made them want to join the club. Show that you care about them as a person. You don't have to tell them what they will use or how you will help them, but you might like to say, "We have lots of people who get started here for that very same reason!"

Appointment
Usually, the goal of handling a call is get an appointment. But you can't ask too early or you will be rejected. Ask when you have hit all the right notes with the caller. Don't forget to ask while presenting options, "Would today or tomorrow be better for you?"

Answers
Give the caller answers to their questions. The reality is, you can't give them the answers until you know what they want. So tell them that upfront, "Yes, I can certainly tell you how much a membership is, I just need to know exactly what you are looking for. May I ask you a couple of questions?"
The goal of every incoming call is to convert them to a tour. You can do this in less than 3 minutes if you follow the simple steps above. Skip a step and you may miss out on capitalizing on a great opportunity to recruit new members or at least get some exposure for your business.
Justin Tamsett was a health club manager and owner since 1993 and has seen many people change their life through exercise. He is now a small business consultant sharing tools to profitably run small to medium size business and an international presenter at key fitness conferences around the world. He is also a corporate speaker on ensuring work-life balance with an innovative YENO Wellness Quotient. You can go to his blog www.JustinTamsett.com or follow him on Twitter @JTActiveMgmt as he strives to lower the health care costs for Australia!