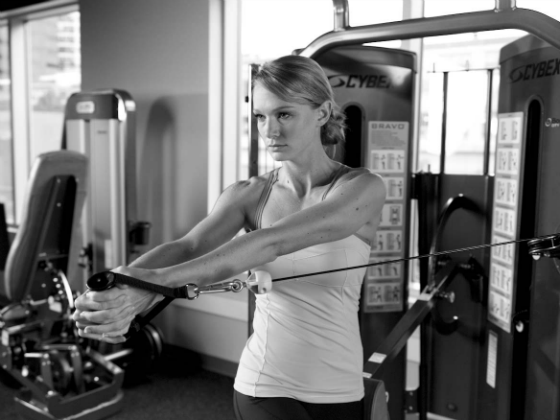 New trends in the fitness industry come and go quite often as they reach the pinnacle of their popularity and then proceed in another direction. The latest craze, however, is staying put as more and more people weigh in on the subject. This trend is the fascination with functional training.
What is Functional Training?
Functional exercise has been defined by some as a process involving hundreds of muscles in a coordinated effort to move your body through space. Others are going a step further and stating that functional exercise should be performed on an unstable surface to promote balance. There are countless applications that can be labeled as functional training. This is because the very word "function" is another term for achieving a goal. If we're truly functional then we are capable of accomplishing our movement goals under a variety of conditions. The functional requirements of someone swinging a baseball bat are certainly different from those of rising from a chair.
So, what is a functional exercise?
The truth is that any exercise is functional if it helps one to achieve their movement goals. The real challenge is in understanding what those goals are, the context in which those goals must be met, and the specific exercises which help to produce them.
For more information on functional training, read the full Truth on Fitness article here.
Paul M. Juris, Ed.D.
Executive Director, Cybex Institute for Exercise Science

Dr. Juris earned his Doctorate in Motor Learning from Columbia University in 1993, followed by a variety of positions in higher education, rehabilitative medicine, professional sports, and fitness. Paul Juris, Ed.D. was named Executive Director of the Cybex Institute for Exercise Science in January of 2007.
Staff Development & CECs
The Cybex Research Institute offers staff development that helps your team do more for your members. Click below to learn about the courses offerred.