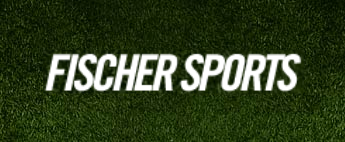 Cybex is proud to announce their exciting new partnership with one of the most recognized leaders in physical therapy and sports conditioning – Fischer Sports. How will this new partnership carry over to all of you Cybex fans? Read more to find out.
With over 25 years of experience in conditioning collegiate and professional athletes, Fischer Sports trains the world's biggest names in sports. Top rank NHL goalies, premiere NFL wide receivers and running backs, and MLB headliners have trained in the 20,000 square-foot training facility in Phoenix, Arizona. Now Cybex will be there to assist trainers in getting their clients into peak physical performance for the upcoming seasons.
However, our reach will not simply end in the training room with the trainers and their clients. Fischer Sports will be providing videos, blog, and more for all of the Cybex community to enjoy. Ever wondered how the Bravo functional trainer could condition an NHL goalie's save? Now you will be able to see the results first-hand in training videos and in-depth blogs on current training techniques using Cybex equipment.
Both Fischer Sports and Cybex realize that not everyone can perform many of these exercises done by the professionals. This is why we will also be getting the details on the rehab techniques that trainers conduct with local Arizona patients. Fischer Sports rehabilitates thousands of local patients in the very same facility as world class athletes. Wonder how effective the Arc Trainer is at rehabilitating those with knee injuries? Fischer Sports trainers will be capturing topics like this one and more.
All of these great stories and training tips are currently developing at the training center in Arizona. We hope you all are as excited as we are about this partnership with Fischer Sports. Stay tuned in the coming weeks for all of the updates on Fischer Sports.