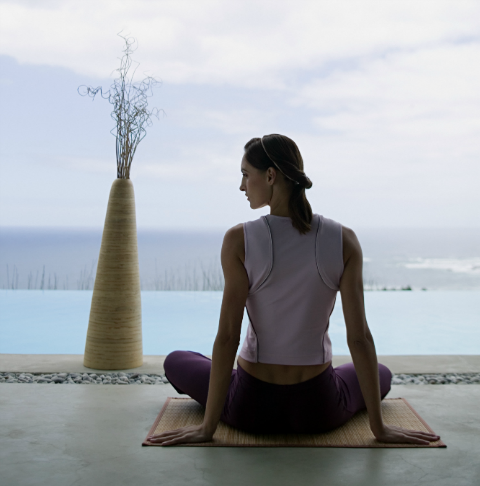 Most of us today do not have the time or desire to prepare our own meals from scratch every day. But relying too heavily on restaurant meals, fast food, fatty frozen entrees, and overly-processed prepared foods can more than undo a great Arc, treadmill, or circuit training workout—it can make you fat, sluggish, and lighten your wallet!
Fortunately for us fitness aficionados, there is a happy medium between preparing all of your meals from scratch and buying them pre-made; and that is to use the strategy of "planned-overs." Unlike ho-hum leftovers, planned-overs call for intentionally making more of an entrée or ingredient than you will use for one meal. For example, you might cook double dinner portions on Sunday, eat one portion on Sunday, then reheat the second portion on Monday. Or, you could cook extra vegetables, serve some hot at dinner, and save the rest to eat the next day as a cold salad at lunch and/or tossed into a stir-fry at dinner the next night. Another option is to make extra rice for a side dish one night and then use the planned-over rice in chicken and rice soup or rice pudding.
If you make multiple portions of an entrée, but do not want to eat the same meal two days in a row, you can often freeze the additional portions for a later date. Label the containers with the date and contents. Over time, you build a collection of nutrient-rich, sensibly-sized frozen entrees and side dishes to mix and match for varied meal options.
Creating and using planned-overs takes a bit of forethought, but this planning stage is critical for staying on your meal plan (you DO have one of those, don't you?). When you have a healthy menu designed and prepared in advance, you will be less likely to make impulsive, unwise food choices. Ultimately, planned-overs should save you time in the long run. They will also save you money as you reduce your reliance on pricey convenience foods.
I will leave you with a simple recipe for making your own salad dressing to jazz up your salads and vegetables and to save you from buying overpriced, salt-laden bottles from the grocery store. To make your own vinaigrette, all you need are three ingredients: olive oil, vinegar, and seasonings. Olive oil is high in heart-healthy monounsaturated fats. Use about three parts oil to one part vinegar. Seasonings can include garlic, onion, herbs, spices, lemon juice, or mustard. Shake well before serving and refrigerate remaining portion.
Finally, for information on safely freezing and handling perishable foods, check the USDA web site, www.fsis.usda.gov and click on "Fact Sheets." Ideally you should refrigerate or freeze food within two hours of cooking it. Most refrigerated foods should be eaten within three days and for best flavor, use frozen planned-overs within a month.
So, on your refrigerator, keep a copy of your Arc Trainer cardio plan, your weight training plan, AND your "planned-over" food plan. Eat well, move often, and enjoy your fabulously healthy body!
Holly Aglialoro
Fitness Enthusiast and Guest Blogger