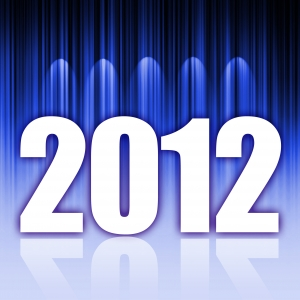 2011 has officially waved goodbye which means it is time to reconnect with yourself and map out your goals for the new year. However, we all know that with a new year comes with new challenges, so here are a few ways to create and/or maintain a sleek, strong, and sane you in 2012 and beyond:
1. Attitude determines altitude. Your attitude is crucial to achieving your weight loss and other goals. You get what you expect. You increase the likelihood of success when you expect it. So expect good things in 2012 and focus on the positive attributes you possess.
2. Start every day with a six-pack. Not the alcohol kind of six-pack but, the kind of six pack that gets you focused on your goals. Think of it as your daily To Do List. Highlight the six most important things and knock them out first. Perhaps a brisk workout on the Arc Trainer or some circuit training should be #1.
3. Cut yourself a break. All work and no play makes me (and probably you) grumpy. Take time throughout the day to have a cup of tea, take a few deep breaths, get centered and reflect on what's working and what's not working in your day. Restoration of your strength will strengthen your resolve.
4. Make exercise a daily priority. Exercise reduces stress and builds self-esteem. It also helps you recharge so you can prepare to take on the next day. Starting your day with some kind of physical activity for at least 20 minutes will create a profound effect. This means even on non-training days, do something to exert yourself like cleaning, playing with your kids, or going for a walk.
5. Work smarter not harder. Learn to let the unimportant things go. Focus on your priorities. If it doesn't need to be done today - it shouldn't even be on your list. It's easy to start something. The challenge is in completing it. If you can't complete it, why start it? Focus on the priorities and concentrate on getting them done. To get more done, you may have to do less.
6. Journal your ideas. Go out and buy a notebook and plan your goals, whether they be weight loss, cardiovascular fitness, or maintaining muscular strength. Form the habit of reflecting and jotting your thoughts, ideas, and instructions in your notebook. This type of reflective writing builds inner strength and is an amazing tool for reviewing the year and your accomplishments.
8. Read and achieve. Invest at least 15 minutes every day reading about your interests. Books, magazine articles, and even web sites, can make a big difference over time. Listen to tapes and CD while commuting. Fill your mind with positive and motivational content. You will become what you read and hear. You will also become what you think about most. So, when you're reading make sure you're thinking empowering thoughts.
I hope these simple tips motivate you to embrace your goals and face the 2012's upcoming challenges with dignity and grace.
Holly Aglialoro
Fitness enthusiast and guest blogger