A Cybex Arc Trainer power endurance protocol improved 400 meter time in a high school sprinter
A high school sprinter exhibited a decrease by over a second in 400 meter time following a speed and endurance based training protocol with the Cybex Arc Trainer, despite little emphasis on sprinting form or mechanics.
Author
Scott Moody
AthleteFIT
Overland Park, KS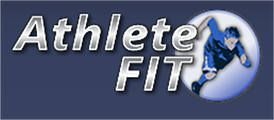 Introduction
Training for a 400 meter race (400m) can be difficult and extremely challenging from both a physical and mental perspective. The process of pushing one's body to hold a high level of speed for a race that lasts just under one minute, requires the ability to tolerate fatigue as the energy demand shifts from an anaerobic alactic energy system at the start of the race to a speed/power endurance based anaerobic lactic energy system (Glycolytic system).
Due to the very specific energy system requirements of this race, multi-sport or multi-event athletes may find it difficult to find the time to train the specific energy systems required to perform at a high level in this event while also training specific skills (running form, mechanics, sport skills, etc.) as well as general strength and power skills (strength training, jump training, agility, etc.). Therefore, it would be desirable to devise a comprehensive, time-efficient fitness regimen for athletes looking to improve their 400m time.
Background
This case study highlights a two day per week, 40 minute program that targets these energy systems while also improving power endurance using the Cybex Arc Trainer in a time-efficient manner. The subject of this case study, a multi-sport high school football and track athlete, had seen success in the 400m during the spring of his sophomore track season. The subject ran a personal best time of 56.40 seconds during the last meet of the spring, and was very interested in improving his time in this race.
Over the summer months, the subject was transitioning from his high school track season into a four day per week pre-season football training program focusing on strength and agility. The only difference between the summer training and the spring training programs was the lack of endurance and technical training on running form specific to the 400m race. The subject committed to a two day per week, five week training program to assess the effectiveness of the Arc Training protocol on improving his 400m time.
Procedure
The Arc Trainer program consisted of two workouts per week. The first of these workouts primarily targeted the Glycolytic system, with the subject working in intervals of one minute on to one minute off. These intervals were performed by steadily increasing the resistance on the Arc Trainer to the highest possible level at which the subject could maintain a cadence of 140 strides per minute (SPM; Table 1). The second workout consisted of a ladder style program with an interval range of 30 seconds to 3 minutes (Table 2). The subject attempted to increase the resistance at 140 SPM for each working bout of both interval programs. This program was repeated two times per week for four weeks.

Table 1. Day 1 of the training program, designed to challenge the glycolytic energy system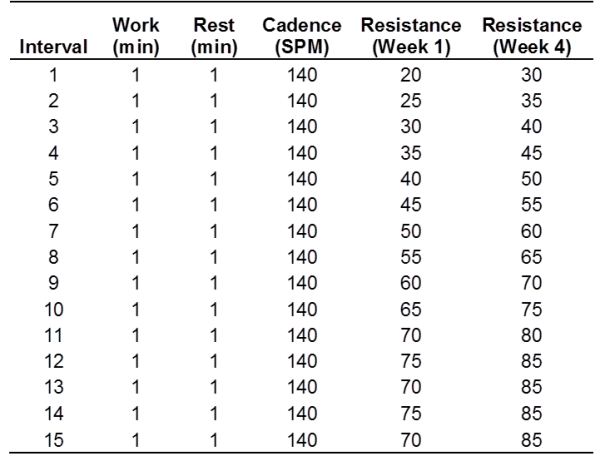 Table 2. Day 2 of the training program, designed to challenge the alactic energy system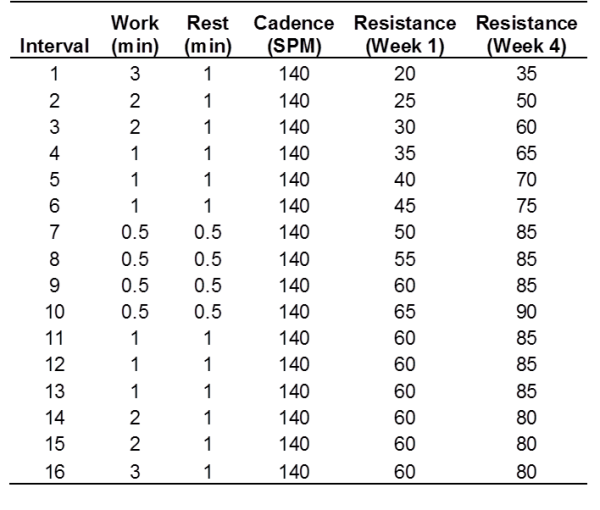 Results
On the fifth week, the subject was again tested in the 400m run and had managed to improve his 400m time by 1.16 seconds from the spring track season, improving from 56.40 to 55.24 seconds.
Over the four week training cycle the subject commented that his strides felt stronger and was now able to hold the resistance at a much higher level for longer periods of time during his Arc Trainer workouts. Figure 1 shows the results of the ladder training workouts over the four week training cycle where the subject showed a 35% increase in average power and a 32% increase in finishing power during the ladder interval (Figure 1).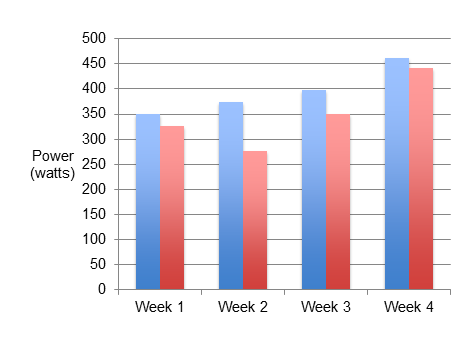 Figure 1. Maximum power (blue) and finishing power (red) over the four week training program.
Discussion
One might consider this improvement in power endurance and resistance to fatigue to be the primary driver in successfully improving the subject's time in the 400m run. This is especially interesting, considering this program did not focus on race mechanics or strategy. Even more interesting was the fact that the subject had not performed any ground based sprinting greater than twenty yards during the time of this study, and had spent no time at all on the track during the five-week study.
The subject also commented that he was out-performing some of his stronger, faster teammates in agility and short sprint workouts during his football training. The 400m race is one of the most grueling and physically taxing sprint based activities for which a runner can train. Some coaches have said the race has 4 unique phases:
Sprint
Stride
Sustain
Survive!
Preparing 400m runners to sustain a high level of power output can result in greater stride length at a consistent cadence. Training the athlete to do this for a period of 60 seconds can enhance both their physical and mental resistance to fatigue. The Cybex Arc Trainer might be the ideal piece of training equipment for all four aspects of this race, and coaches and runners should consider implementing this style of training with their long sprint to middle distance runners.
---
Cybex is a provider and manufacturer of premium commercial fitness equipment. Content featured in the Cybex Fitness Blog is meant to inspire healthy living and wellness and should not be taken as medical advice. As always, be sure to consult a physician if you are unsure of your individual exercise readiness or have a preexisting medical condition. While these programs offer great benefits, there are many considerations that should be weighed before attempting any type of physical activity.