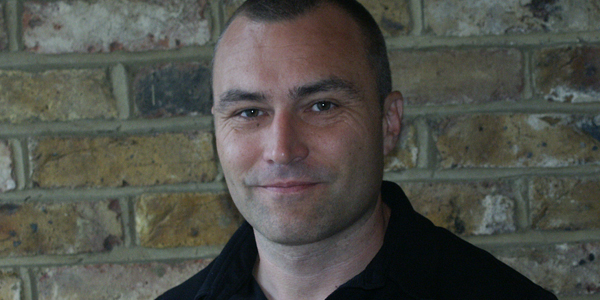 CYBEX International has announced that Rob Thurston, previously CYBEX UK national sales manager, will start 2012 in his new role as commercial director for the UK and Ireland.
In his new position Rob will be responsible for the management of all the UK departments of the business, including all sales, commercial and operational matters and gym installations.
Rob, who first joined CYBEX in 2005, has worked in his role as national sales manager for the UK, managing the CYBEX sales team and key accounts for 2 years. He has over 20 years of experience in the fitness industry having previously worked as managing director at Jordan Leisure and national fitness manager for Springhealth Leisure. During his time with CYBEX he has continued to play a central role in the growth and success of the business in the UK as well as overseeing the newly launched direct operations in Ireland in 2010.
Rob's new role further extends his responsibilities for the UK and Ireland and on confirming his promotion he said, "I'm really looking forward to taking on the challenges that the new role will bring; I have always enjoyed working for CYBEX, the culture of the business and what it stands for in terms of producing equipment of the highest quality.
"I am sure with the continued support of a team I know well that we will continue to drive the business forward as CYBEX further builds on its position as a key player in the fitness equipment industry".
In addition to this, the UK sales team has recently been expanded, with two new members.
Joining as business development manager for the Midlands and North West, Paul Steel has an extensive professional background in sales and account management and Personal Training. Eager to combine his professional skills with his personal interests, Paul worked in sales and membership for David Lloyd before applying to CYBEX. Having discussed opportunities with the team earlier in the year, Paul was approached by CYBEX when a position opened a few months later.
Commenting on his new role, Paul said: "I am very excited about working for such a prestigious company in the fitness industry. The team are great and I am really looking forward to offering my contribution towards making 2012 another great year for CYBEX."
Re-joining the UK sales team is Tony Vaughan, who will be starting as regional sales manager for the South East in February. Having previously worked for CYBEX in a similar capacity from 2008 to 2010, Tony will be joining the UK team from New Zealand, where he was national sales manager for the distributor for CYBEX equipment in Australia and New Zealand.
Tony has worked in the sport and fitness industry for over 10 years, including owning his own personal training company. Having been responsible for increasing CYBEX's sales and growth in New Zealand, Tony is looking forward to returning to the UK: "After enjoying the challenge of increasing CYBEX's sales with some significant new sites in NZ, I very much look forward to working with the talented UK sales team again".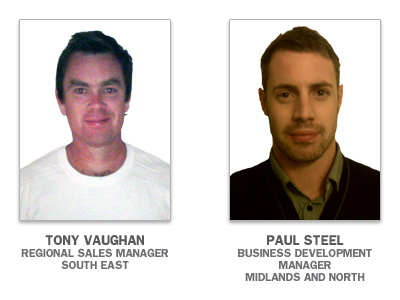 "It is an exciting period of growth for CYBEX in the UK, particularly with the company's involvement at a number of new sites including SportHouse, and I am confident that I can further develop this in the South East and beyond throughout 2012".
Commenting on the new members of the team, Rob Thurston, commercial director for CYBEX International UK, said: "We're really pleased to expand the sales team further bringing Paul and Tony on board and the team and I are looking forward to working closely with them both. 2012 is set to be another busy year for CYBEX UK and I know that the skills and attributes that Paul and Tony will provide will set to reinforce what is a very hard working and dedicated team that I know will continue to deliver outstanding results".