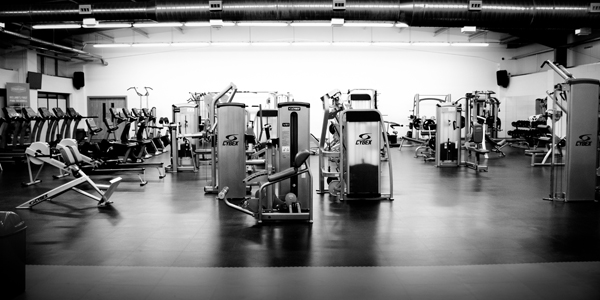 The start of the New Year saw the official opening of the Fitness Habit; a brand new gym located in Monaghan, Ireland that has been installed with a complete range of CYBEX cardiovascular and strength training equipment.
The facility, which was two years in the planning, includes 800m² of gym space which houses over 45 pieces of CYBEX equipment. This includes 750T treadmills, 750A lower body and 750AT total body Arc Trainers, recumbent and upright cycles, two Bravo functional trainers as well as equipment from CYBEX's free weights and plate loaded strength lines.
In addition to this, the facility also includes machines from the VR1 and VR3 series', which are part of CYBEX's premium selectorised strength product ranges.
A number of pieces of equipment from the CYBEX Eagle range were also installed, including the chest press, incline pull, leg press, leg extension and seated leg curl. The 20 piece line - which comprises of equipment for the upper and lower body plus trunk and torso work outs – is CYBEX's premium strength collection.
Amongst other features, it incorporates Dual Axis Technology®, a system that allows the user to train in either the machine-prescribed pattern of motion or a user-defined pattern, thus providing maximum versatility and flexibility in a work out.
For Phyllis Moffett, owner and manager of the Fitness Habit, it was essential that a fitness equipment supplier was chosen who could cater to the diverse range of users the facility has: "Our aim is to provide a gym that has something for everyone; that's why we chose CYBEX.
"One of its most impressive equipment features is the ease of use on parts of the body, in particular the joints; the features of the Eagle range, in particular the leg press, definitely aided me in my decision to choose CYBEX."
The confirmation of the agreement with CYBEX was as a result of the Fitness Habit team testing out equipment by competing manufacturers. Commenting on this, Ciaran Magee, CYBEX sales manager for Ireland said: "The decision to use CYBEX equipment is further testament to our ability to offer premium quality fitness equipment that is highly accessible and usable by an entire range of gym members".
The Fitness Habit is also the first facility in Ireland to take ownership of a CYBEX Pink Treadmill, which will be used as part of CYBEX's annual Pink Ribbon Run when money is donated to the Breast Cancer Research Foundation for every mile clocked on the treadmill during October.
To find out how your facility can benefit from working with CYBEX in Ireland, contact:
Ciaran Magee – sales manager for Ireland, CYBEX
E: ciaranmagee@cybexintl.com
T: 07702 202 604 (N.I) or 0851 248000 (IRE).
For more information on the Fitness Habit, please click here.