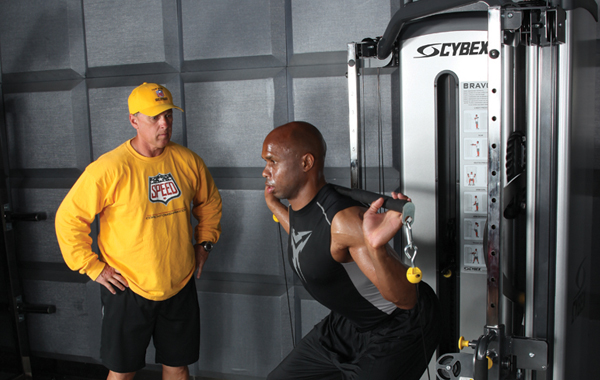 Following on from the excellent feedback of previous years, CYBEX International has released a comprehensive seminar schedule for 2012. Taking place throughout the year at locations across the UK and Ireland, the programme consists of 27 REPS accredited courses, covering a variety of current topics and trends in the fitness industry.
Offered to existing CYBEX clients free of charge, each course holds between 25-40 attendees and provides all those that attend with four REPs accredited CPD Points.
Each seminar is devised from a science and research-led background and focuses on translating the knowledge into appropriate practical application, as CYBEX master trainer Julia Dalgleish explains: "Here in the UK, CYBEX provides a comprehensive seminar programme that enables its customers to continue its professional development through REPs accredited training workshops that aim to extend their knowledge beyond the current UK Fitness Industry qualifications."
The seminar programme covers a diverse list of topics which include cables and kettlebells training, advanced resistance training protocols, functional nutrition and performance, cardiovascular training intensities and weight management and body composition.
Developed by the CYBEX Institute for Exercise Science, the premise behind the seminar programme is to provide attendees with both academic information and practical demonstrations on topics that are often not included in the majority of fitness industry qualifications.
Based in the US, CYBEX's Institute for Exercise Science is the company's research arm and is responsible for investigating both new concepts and existing products to ensure that designs are optimised to deliver optimum training results. Offering training, education and programming, the Institute runs seminars in both the UK and US.
"At CYBEX, we are very proud of the fact that we are more than just a 'sales function'," comments Ben Wilde, CYBEX's international training director.
"We focus on delivering and maintaining long term partnerships with our customers, whilst continually adding value and support. This is underpinned by our research institute and seminar programme".
From April 2012, the CYBEX UK Institute will have a new home – leading sports facility SportHouse. Located in the London borough of Barking and Dagenham, SportHouse will be used as a CYBEX 'showcase site'. The venue will also host all London-based seminars using the two elite gyms which are fully equipped with over 250 pieces of CYBEX cardio and strength training equipment.
As one of the country's biggest and best sports facilities, SportHouse will be used by elite athletes from handball, futsal and athletics, plus competitors from judo and wheelchair rugby. The site will support a wider sporting legacy by providing permanent training facilities for elite performing teams and talented young athletes, alongside the local community, after the completion of international competitions.
Download the Cybex UK Seminar Programme 2012
For further information on the CYBEX Institute for Exercise Science, please visit www.cybexinstitute.com.