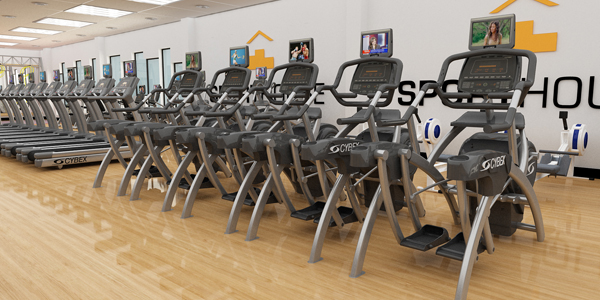 In preparation for the official opening of the site at the end of next month, SportHouse – CYBEX's new UK showcase site - has confirmed that the gym equipment installation will begin on 15th March.
The installation will see all 250 pieces of CYBEX strength and cardiovascular training equipment fitted throughout the two gym floors at SportHouse by CYBEX's experienced install team.
"We have been working in partnership with the SportHouse team for over a year now, so to finally see the equipment installed and the gym near completion will be a fantastic day for everyone involved," comments Rob Thurston, commercial director for CYBEX UK.
Covering over 1000m² of floor space, the two gyms at SportHouse will have the capacity to support 6000 members. To view a 3D walkthrough of the gyms, fully equipped with the entire range of CYBEX strength and cardio training equipment, click here.
The arrival of the gym equipment will follow the final handover of the site from contractors Morgan Sindall, which is expected to take place on 1st March.
The official launch of the site is scheduled to take place on Tuesday 27th March. Attended by leading figures from the world of sport, the launch will provide guests with unrivalled access to the venue and its facilities, before opening to the public 24 hours later.
The launch will be preceded by an invite-only press event, which will see national and local media contacts visit the venue for the first time since contractors Morgan Sindall will have officially handed the site over to SportHouse. With the date soon to be announced, the press event will also signify the debut use of the 5000m² sports hall.
As part of CYBEX's agreement with the venue, SportHouse will become CYBEX's largest UK showcase site and the UK home for the CYBEX Institute for Exercise Science. As part of its comprehensive UK seminar schedule, CYBEX has already confirmed 10 dates at SportHouse, with places available to both CYBEX clients and SportHouse staff.
For more information on SportHouse, click here to visit the website.