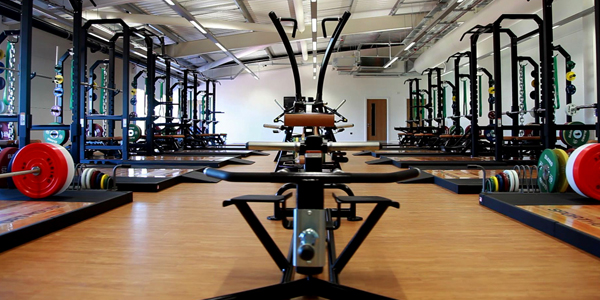 Following on from the success of the official venue launch at the end of March, CYBEX held its first seminar at SportHouse last week.
Focusing on Olympic weightlifting, the seminar was sold out with over 40 attendees including existing CYBEX clients, suppliers and SportHouse staff members. As part of the CYBEX Seminar Schedule, each seminar is devised from a science and research-led background, and focuses on translating the knowledge into appropriate practical application.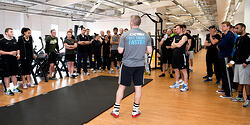 As CYBEX's new UK showcase site and home for the UK CYBEX Research Institute, SportHouse will be hosting an additional 11 REPs accredited seminars at SportHouse throughout 2012, continuing with comprehensive cables training on Thursday 26th April.
SportHouse, which includes a 250 station CYBEX-equipped gym alongside the UK's largest multi-use sports hall, two basketball courts and a 250 cover restaurant and bar, was officially launched last month.
The opening of the venue took place as part of a high profile launch, which saw Gleeds ambassador Sir Steve Redgrave CBE, International Olympic Committee member Sam Ramsamy, Rt. Hon Margaret Hodge MP and SportHouse CEO Mike Stimson all in attendance, alongside national and local media.
Rob Thurston, CYBEX UK's commercial director, was integral to signing the agreement with SportHouse and attended the launch alongside John Young, CYBEX International's senior vice president for international sales.
Commenting on the success of the first seminar, Rob Thurston said: "As our UK showcase site and UK home to the CYBEX Research Institute, SportHouse provides us with the perfect facility for running our seminars.
"Attendees can both experience and use a gym that is fully equipped by CYBEX, and through our experienced trainers, we can deliver seminars comprising of both detailed theory and practical knowledge that will cover a range of topics that are often missing from other fitness education programmes."