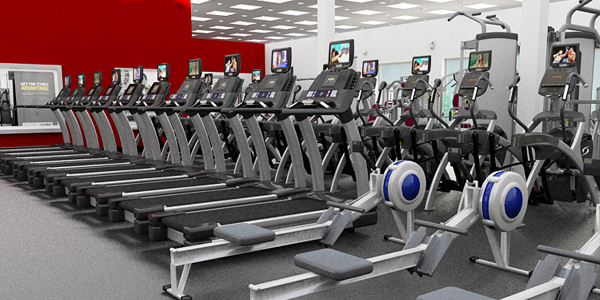 City of York Council has confirmed that it will be adding to its existing range of CYBEX equipment with over 35 new pieces, as it extends the fitness suite at Energise leisure centre in time for its opening in September.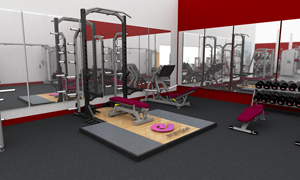 The new agreement sees City of York Council re-engaging with CYBEX following a successful tender process for the fitness equipment manufacturer in 2009, which resulted in over 50 pieces of CYBEX equipment installed in time for the official opening of Energise almost three years ago.
The extended fitness suite will be almost double the size of the existing facility, as the gym strives to meet the demands of increasing membership numbers.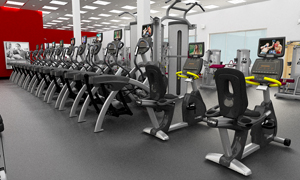 The new additions to Energise's current range of CYBEX equipment will include ten 751T treadmills, six 750AT arc trainers with personal entertainment monitors, a big iron lifting platform and a Bravo functional trainer.
CYBEX will also be installing a range of strength training products including a Jungle Gym, plate loaded and free weights equipment and products from the VR3 and VR1 Duals lines.
Training will also be provided to all staff at Energise by CYBEX master trainer Julia Dalgleish.
To view the 3D walkthrough of the new gym facilities at Energise, click here.
As a facility that provides maximum accessibility to its members, Energise was the first centre in the UK to be awarded the Inclusive Fitness Mark. As the quality mark accreditation scheme from the Inclusive Fitness Initiative (IFI), Energise was assessed on a number of key areas including facility accessibility, marketing strategies and, most notably, fitness equipment specification and staff training.
The CYBEX equipment installed at Energise is fully endorsed by the IFI, who reference CYBEX as one of only a few suppliers to provide a comprehensive range of Stage 2 IFI accredited equipment.
Commenting on the decision to use CYBEX, leisure centre manager Paul Bickle said: "Having worked with CYBEX since 2009, we have built a fantastic relationship with Richard and the team. The positive feedback we've had from our members has supported our decision to re-engage with CYBEX and our new suite of premium equipment will further ensure that we can deliver to our members' requirements."
CYBEX senior regional manager Richard Purves has worked with Paul and the team at Energise since the original tender process in 2009: "As a site that prides itself on accessibility to all, the decision to extend the gym represents the huge demand for its training facilities.
"From September, Energise will have almost 90 pieces of CYBEX equipment onsite; with the extensive range of IFI accredited equipment we offer, Energise will no doubt continue to be a quality training facility that is used by members of all fitness abilities, training targets and exercise requirements."
The new fitness suite is part of a series of renovations undergone at the leisure centre over the past few years, which now also includes two swimming pools, a climbing wall, outdoor tennis courts, football pitches and a sports hall.