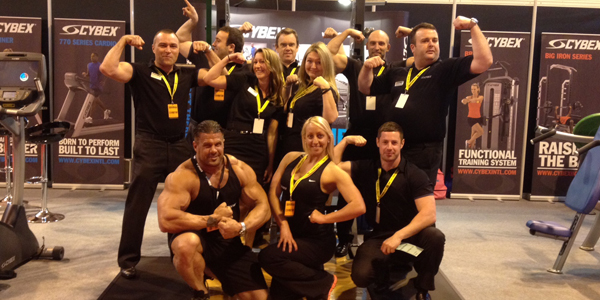 CYBEX International UK made its debut appearance at this year's BodyPower Expo, the largest health, fitness and nutrition event in the UK.
BodyPower, which took place on 18 – 20 May at the NEC, Birmingham, recorded its highest ever numbers of ticket sales with over 30,000 visitors through the doors across the three days. The event not only included a busy exhibition floor hosting some of the industry's leading suppliers, but also world class athletes from a range of sporting disciplines alongside a series of interactive feature areas.
As part of its involvement with the three day show, CYBEX showcased a comprehensive range of cardiovascular and strength training equipment, including the award-winning Bravo functional training system; CYBEX's innovative cable-based training machine which offers endless exercise combinations via its three breakout machines, the Bravo Press, Bravo Pull and Bravo Lift.
CYBEX International was recently presented with the prestigious FIBO Innovation Award 2012 for the patented progressive stabilisation system featured on its Bravo Press and Bravo Pull machines - The award was presented at the annual FIBO trade show last month.
Alongside the equipment showcased on the busy exhibition stand, CYBEX also provided a range of strength training equipment to the Beach Body Area. As a new feature for BodyPower 2012, the Beach Body Area hosted leading fitness experts and models who used the CYBEX equipment to demonstrate various workout routines to a packed out audience.
On each day of the show, the CYBEX stand was also used to host personal training sessions with professional bodybuilders and fitness experts Neil Hill and Kris Gethin.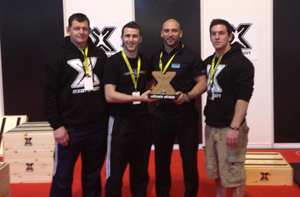 A successful three days for CYBEX ended with CYBEX regional sales manager Luke Berry being confirmed as the winner of the BodyPower 2012 Exertrain Ultimate Athlete Challenge, beating members of the public and professional athletes in an elite circuit training challenge.
Commenting on CYBEX's involvement at BodyPower 2012, Rob Thurston, commercial director for CYBEX UK, said: "CYBEX is well known for its extensive knowledge and experience in the strength training industry, so it made complete sense for us to be at BodyPower.
"We enjoyed three busy days at the show and with discussions already in place to exhibit again next year, we're looking forward to following up with a promising number of leads generated last weekend."