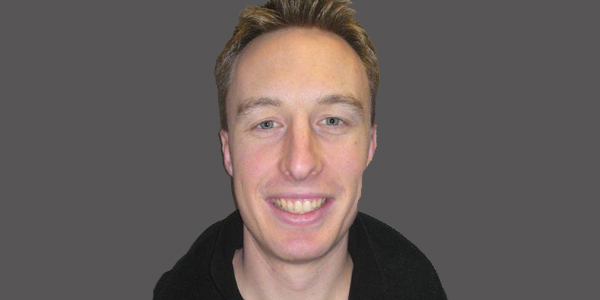 CYBEX International UK is delighted to announce the appointment of its latest member of the team Chris Rock, who joins as CYBEX's international training manager.
In his new role, Chris will work with the CYBEX Research Institute to deliver training and research findings to CYBEX's internal and external networks. This will include CYBEX staff, equipment distributors and re-sellers as well as personal trainers and fitness instructors.
With over 10 years of experience in the health and fitness industry, Chris joins CYBEX from the University of Bristol, where he worked as a health and fitness supervisor and specialist instructor at the University's Centre for Sport, Exercise and Health.
"Throughout my career, I have always considered CYBEX an industry leader in the manufacture of fitness equipment," explains Chris.
"In 2010 CYBEX was awarded the tender at the University, and through my experience of CYBEX and its equipment, I have been nothing but impressed: the highly researched, scientific design of the equipment, its reputation for durability and reliability and also the continued support CYBEX provided to the development and training of the University staff," confirms Chris.
Chris has extensive experience in group and one-to-one training, working specifically with clients in rehabilitation and community exercise referral, including phase IV cardiac rehabilitation and obesity and diabetes management. Chris has also worked in law enforcement, where he served as a Police Constable and later Detective for over four years.
Commenting on the new appointment, Rob Thurston, CYBEX UK's commercial director said: "We've known Chris for a number of years through our relationship with the University of Bristol, and we are delighted to confirm his appointment as international training manager.
"Chris' extensive background in sports science and rehabilitation fits perfectly with CYBEX's heritage and company values; his knowledge of CYBEX equipment is invaluable and he will no doubt prove to be a great asset to the team."
For more information on the CYBEX Research Institute and the company's education programme, click here.