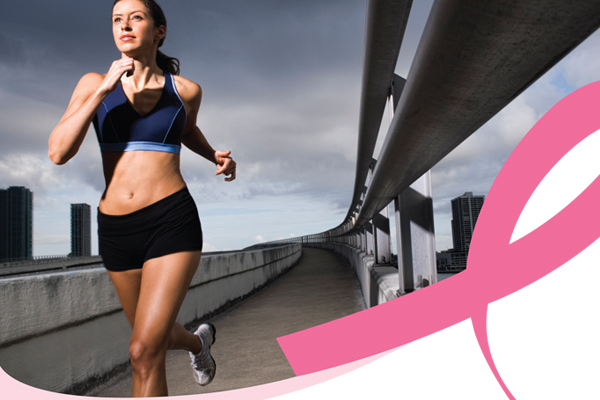 October will see the launch of the Pink Ribbon Run 2012, a month of fundraising across CYBEX sites in the UK and internationally in aid of cancer charities.
Participating gyms will record the number of miles ran on the facility's CYBEX Pink Treadmill; at the end of the month, the total mileage will be registered on the CYBEX website and a donation made to the chosen cancer charity.
"This is the fourth time CYBEX has run this campaign and each year we see more and more facilities taking part," confirmed Rob Thurston, CYBEX UK's commercial director.
"It doesn't matter if members walk, jog or run – every mile counts and we've found that it's a great way of getting involved those who might not ordinarily use treadmills, whilst raising a significant amount of money for a very good cause."
Energise Leisure Centre in York is one of a number of facilities taking part in this year's Pink Ribbon Run; the site was recently featured in the York Press for its involvement with the campaign.
The gym at Energise, which was extended last month to almost double the size of the existing space, includes almost 90 pieces of CYBEX cardio and strength equipment. As the first centre in the UK to be awarded the Inclusive Fitness Mark, the facility also includes a range of pieces from CYBEX's IFI accredited Total Access range.
Other UK sites that will be taking part in this year's Pink Ribbon Run include the Fitness Habit - Ireland, the Accrington Academy and World Fitness Gym in Doncaster.
Commenting on this month's campaign, Alicia Carrera, managing director of World Fitness Gym said: "We have a comprehensive range of CYBEX equipment in our gym and one of the stand-out pieces is our Pink Treadmill. Whilst it gets a lot of use all year round, October's Pink Ribbon Run is a great way of encouraging our members to use the treadmill and raise money for a great cause."
For more information on the Pink Ribbon Run, please
click here
.