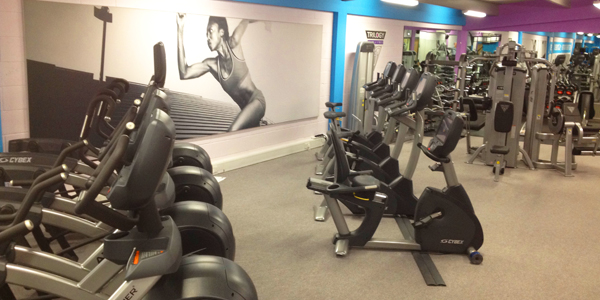 Duston Sports Centre opened to the public for the first time in September, following a £200,000 install of cardiovascular and strength training equipment from CYBEX.
The Centre, which is operated by Unity Leisure Trust, is the fourth Northampton-based site to be re-fitted by CYBEX in a partnership dating back to 2006, when installs took place at Mounts Baths, Danes Camp and Lings Forum Leisure Centres.
Last month CYBEX installed cardio equipment from both the 750 and 770 ranges, as Duston became one of the first sites in the country to include the 770 series, which was officially launched to the UK at LIW 2012.
Equipment installed from the 770 range including Arc Trainers and both recumbent and upright bikes were also fitted with the CYBEX E3 View, the company's most advanced personal entertainment console.
Equipment from CYBEX's VR1 and VR3 strength series', plus the premium strength Eagle line were also added, alongside the Jungle Gym, Bravo Functional Trainer and plate loaded smith press and benches.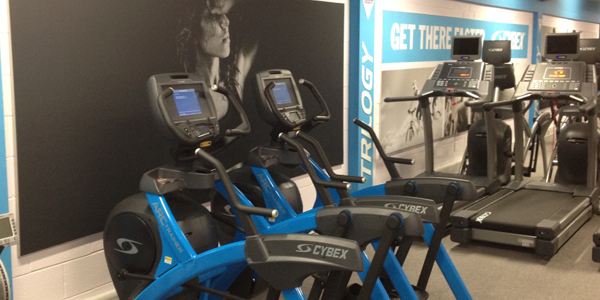 The equipment was manufactured in custom colours and with bespoke embroidery, made possible by CYBEX's made to order policy.
To view a 3D walkthrough of the site, click here.
The new sports centre was recently praised by Councillor Alan Earle, Chair of Duston Parish Council, who said in advance of the site's launch: "We are delighted Duston Sports Centre is opening. It is something local people asked for and the centre brings much needed first class sporting facilities into the heart of our community."
John Fletcher, business development manager for Unity Leisure Trust said of its relationship with Cybex UK: "Our longstanding partnership with the company is testament to not only the innovative, high quality equipment that Cybex manufactures, but also the fantastic levels of customer service and support that we receive from the outset."
Ian Redfern, managing director of site operators Northampton Leisure Trust, confirmed: "Many people have been along to have a look around prior to the opening and already there has been a very positive reaction to the new sporting facilities in Duston."
Click here for more information on CYBEX's 770 series and click here for the CYBEX E3 View.