University of Liverpool's Sport & Fitness Centre recently re-opened with over 100 new pieces of CYBEX cardio and strength training equipment. The refurbishment of the fitness centre was the second phase in a £5m investment project to improve the University's sports facilities, including the renovation of the swimming pool which re-opened to the public in March last year.
The 7,000 member gym, which is used by University students, staff and alumni as well as members of the public, now boasts a new and bespoke advanced strength training area. The space includes CYBEX power racks, adjustable, incline and decline benches, alongside plate loaded equipment including chest press, overhead press and squat press.
CYBEX's Bravo Functional Trainer was also installed, as well as 770A lower body and 770AT total body Arc Trainers, 770T treadmills and Personalised Entertainment Monitors with iPod connectivity.
Commenting on the decision to choose CYBEX, Andy Craig, director of sport at the University of Liverpool, said: "When we were ready to renew our fitness equipment we wanted to be sure we got the best deal possible for the University of Liverpool and for our members. We decided to partner with CYBEX because they were the best overall match against the criteria we set. Of course, we wanted good value for money but we also insisted on fitness equipment that was functional, effective and looked great too!
"Having paid a visit to Ricky Hatton's gym in Manchester which is an existing CYBEX client, we were sure that CYBEX could provide a range of machines that our members would really enjoy using, whatever their level of fitness or reason for training."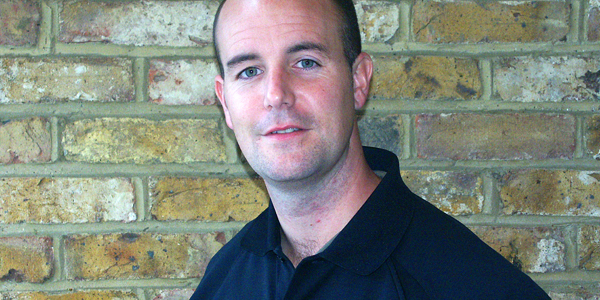 Alan Ellis (right), key account manager for CYBEX UK, said: "CYBEX has a wealth of experience working with schools, colleges and universities on the delivery of premium training facilities and the feedback we've had already from the University of Liverpool is excellent. The site is busy all day every day and the new entertainment features have been very well received by all members."
Alongside the gym, the Sport & Fitness Centre includes a 33 metre swimming pool, two sports halls, four squash courts, exercise studios and a climbing wall.