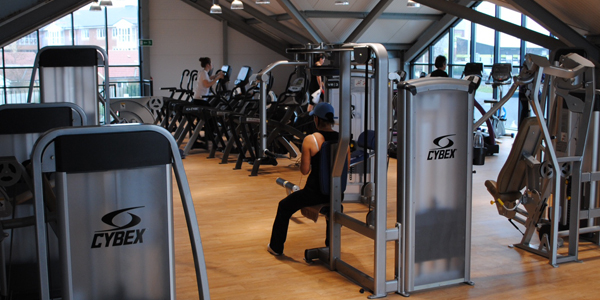 Gym owner Marcus Pillinger is celebrating Bodyflex's ten year anniversary with a move to a brand new eco-friendly site, fully equipped with CYBEX cardiovascular and strength training equipment.
Previously based at former RAF site in Quedgeley, Gloucestershire, Bodyflex re-opened in December at a newly built facility situated in the popular Olympus Retail Park. The 'green' site includes a super-efficient heating system, energy saving LED lights and mechanical ventilation with heat recovery unit.
CYBEX installed a full range of equipment including total body Arc Trainers from the new 770 cardio range, 625 series upright and recumbent bikes, plate loaded training equipment and Olympic incline and flat benches. Selectorised strength equipment from CYBEX's premium Eagle range and VR3 commercial line were also installed.
Marcus, who has project managed the build himself, is delighted to see the new site up and running: "Having started the build in 2010, the new Bodyflex site has been a long time in the making.
"Already the feedback from our members has been fantastic and the CYBEX equipment has been very well received; we wanted our new equipment to reflect the quality and innovation of the building and through CYBEX, we have been able to deliver to this."
Chloe Young, regional sales manager for CYBEX UK, added: "The new Bodyflex facility is amazing; to see the gym now open having worked closely with Marcus and his team over the past few months is really exciting and we're delighted with our contribution to this fantastic facility."
The new gym is currently undergoing the development of a new studio space which is expected to open by March.