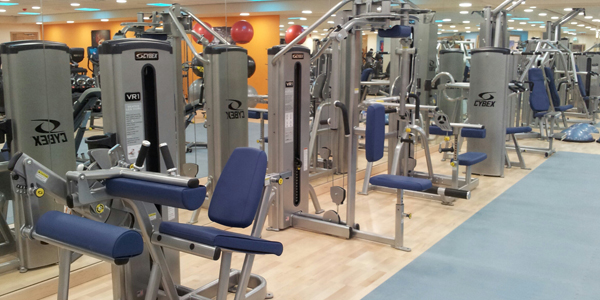 CYBEX and fitness equipment distributors Cardinal Sports have completed a new install at Queen Ethelburga's College, a leading private school in Yorkshire.
The new fitness suite is part of a series of substantial redevelopments to take place at the college, which, in 2012, was ranked the seventh most academically successful co-educational, day and boarding School in the UK in both the Daily Telegraph and The Times.
The gym now houses over 60 pieces of cardiovascular and strength training equipment from CYBEX including treadmills, upright and recumbent bikes from the new 770 series, all featuring embedded HD E3 view screens, the latest development in entertainment systems from CYBEX.
Both 770AT total body and 770T lower body Arc Trainers were also installed, fitted with an alternative entertainment solution in CYBEX's personal entertainment monitors.
Bravo functional trainers will provide students with endless exercise possibilities, combining the best in selectorised and cable-based strength training equipment. Users will be able to download the Bravo Workout Guide for a range of instructional videos and workout routines via iTunes and the CYBEX website.
Selectorised equipment from the VR1 and VR1 Dual Purpose ranges were also installed, both lines offering the manufacturing quality and excellence in design that CYBEX is known for but in a more compact footprint.
"The new fitness suite has gone down an absolute storm with the students and staff at the school and assists the school toward their goal of having the best sporting facilities in the area," confirmed Amy Martin from Thorpe Underwood Services on behalf of Queen Ethelburga's College.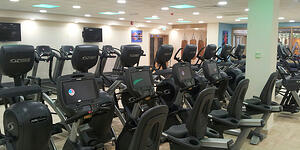 "The kit that we was recommended and we subsequently purchased is heavily used by students and will stand the test of time."
As one of the leading providers of specialist fitness equipment in the UK, Cardinal Sports provides a full range of Cybex cardio and strength equipment. The company is owned by Anytime Leisure, who offers bespoke design services for health clubs and spa, corporate sites, education facilities and home gyms.
Speaking of the company's relationship with CYBEX, Josh Bicknell, director of Anytime Leisure, owners of Cardinal Sports, said: "Our consultative approach meant that even for a project of this size, we were able to provide a very quick turnaround, working closely with CYBEX to support the client on all aspects throughout the decision making process. The facilities at Queen Ethelburga's are first class and the quality and diversity of CYBEX's equipment certainly lives up to the College's high standards."
Senior regional manager Richard Purves led on the project for CYBEX and is delighted with the outcome: "The gym has been designed to cater to not only a wide range of fitness levels, but also interest levels, too. The entertainment via the E3 view screens will no doubt prove popular, with users able to choose from three viewing options whilst exercising - enough to encourage even the least enthusiastic gym goers!"